"What we are trying to do is empower individuals with disabilities. We give them a voice and the support they need so they can lift up themselves. We light the torches for those we serve so eventually they can light up the torches for other people."

– Ginger Kwan, Executive Director, Open Doors for Multicultural Families
MISSION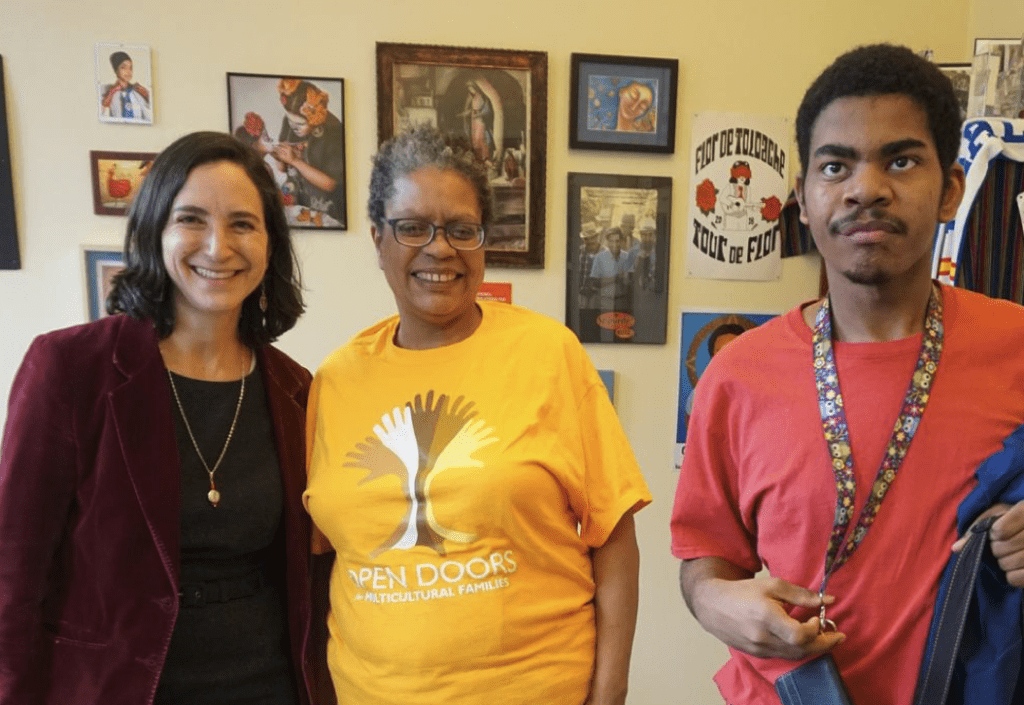 Open Doors for Multicultural Families (ODMF) engages and partners with culturally and linguistically diverse individuals with developmental and/or intellectual disabilities and their families. We use a cultural brokerage model to navigate services, provide specialized programming, and advocate for systems change. 
THEIR STORY
As an immigrant and parent of a child with a disability, Ginger Kwan experienced first-hand the challenges of finding appropriate care and navigating resource systems ill-equipped to accommodate families with different cultural and linguistic backgrounds. After building a personal network of parents and caregivers that shared similar difficulties, Ginger realized they were not alone and more help was needed to support struggling families. In 2009, working with a group of parents and professionals they established Open Doors for Multicultural Families, an organization dedicated to helping culturally and linguistically diverse individuals with disabilities and their families get the help they need to thrive.
WHO THEY SERVE
Individuals receiving services from ODMF often have a dual identity — they are immigrants, refugees, and/or people of color, AND have a disability. ODMF provides linguistically and culturally responsive services to more than 2,000 individuals with disabilities and their families interacting with this dual identity. Most families served by the organization live in South Seattle and South King County, but ODMF also provides technical assistance to Parent Information Training Centers who serve youth with disabilities across a multi-state/territory region (Washington, Oregon, Alaska, Hawaii, Guam, American Samoa, and the Commonwealth of the Northern Mariana Islands).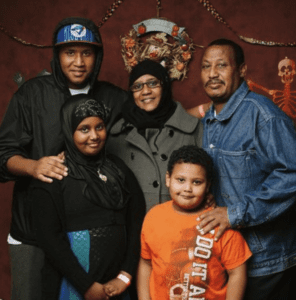 HOW THEY SUPPORT STUDENTS WITH DISABILITIES
ODMF uses a "cultural brokerage" model to navigate services and provide specialized programming. That means ODMF staff share a similar culture and speak the same language as the individuals and families they serve, so they can effectively communicate with the family and provide them with the resources they need. They have over 40 dedicated staff members that speak over 20 languages. 
Staff help families with students who have disabilities navigate the complex systems surrounding developmental disabilities and special education in their own language. This includes assisting parents with student applications, joining families at IEP (Individualized Educational Program) meetings, and offering at-home/site visits. ODMF also partners with local schools and hosts grant-funded educational workshops about child development, special education, and developmental disabilities. 
They provide a host of culturally competent student programs and services for individuals with developmental or intellectual disabilities. These include an early learning program for children ages 0-6, a youth/after school program for youth from 5-13, youth job readiness training, special education clinics, and a youth transition program for high school students moving into adult life, among others. 
Learn more about ODMF programming here.
NEW PROJECTS
Community Parent Resource Center (CPRC) Grant  — ODMF was recently awarded the CPRC grant, which will help support families with students under the age of 26 who have special education needs.

City of Seattle – Youth Program Grant — this grant allows ODMF to expand their youth with disabilities services such as mentorships, job readiness, and after school programming.

"Multicultural Village" — ODMF is in the concepting phase of an exciting new multigenerational/multicultural housing project that puts the needs of individuals with disabilities and their families at the center of the design. Dubbed the "Multicultural Village," the project will adhere to Universal Design principles, offer multiple community-driven amenities, and build on their organizational values of diversity, equity, and inclusion.
Learn more about Open Doors for Multicultural Families by visiting their website.