By Alice Doyel
Guest blogger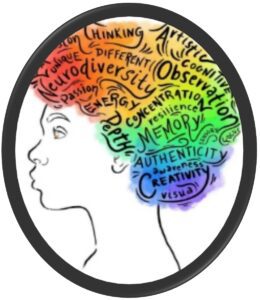 This is an expansive topic, well beyond the limits of this blog post. Therefore, I provided several links for those of you who wish to read, hear, and understand more about this subject.
Introduction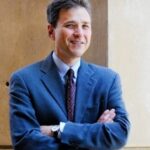 David Alan Sklansky, Stanford Law School Professor and Co-Director of Stanford Criminal Justice Center. His newest book is A Pattern of Violence: How the Law Classifies Crimes and What It Means for Justice (Harvard University Press 2021).
"If we released from prison everybody who was serving time for a drug offense, or for an immigration offense, or for a non-violent sex offense, we could maybe bring our rate of incarceration down to about where Russia, Cuba, and Rwanda are." To reach the level of countries like the UK, or Canada, or Europe, "we need to address the category of violent crimes."
About half of the prisoners serving sentences today received long sentences for so-called "violent crimes." However, we have defined violent crimes in an arbitrary manner. Two examples: (1) Burglary is classified as a violent offense even when nobody is injured, even if nobody is at home. (2) Most assaults are not even treated as a felony; they are usually misdemeanors. They are only felonies if a deadly weapon is used or there is serious injury. Since there are no definitive definitions of these factors, prosecutors have discretion in deciding each case. This can and does lead to unequal justice. Stealing a loaf of bread from an empty house is a "violent felony," while seriously beating up someone in a manner that is less than life-threatening can be a "misdemeanor" offense.
Drug crimes were considered "violent felonies" even when violence did not occur. This elevation to "violent felonies" happens when crimes are seen as occurring with racial minorities. That is part of the reason why "juvenile crime" was treated as violent crime, including the image of "super predators."
Listen to this podcast for a more thorough understanding of the conflicts between "felony" and "misdemeanor," which is underlying why there are juveniles serving decades-long prison terms:
Stanford Legal podcast (18 min 32 sec)
Individuals Should Not Be Defined by Our Worst Mistakes. We Are So Much More Than Our Crimes.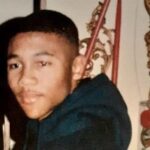 "I was sentenced to 30 years to life at 16. I shouldn't have been sent into the adult system." Robert Barton, Washington Post Opinion Column
(Photo at age 14) Edited here for length.
I grew up on some of the meanest streets of D.C. The child of a man who rotated through prison and abandoned me and my mother. My mother was all a son could ask for, but I needed a male role model, a mentor. I found one, although too late to prevent me from being drawn into a life that eventually landed me in prison. I was 14. He was my court-appointed attorney. It was in the mid-1990s, and the system viewed me as a "super-predator."
My mentor recognized in me an intelligent youth who had loads of potential if I could resist the pull of peer pressure. Unfortunately, I was still immature and continued to get into trouble.
I was in the car on the spring night in 1995 when my friend shot and killed a member of a rival gang. I was just two days past my 16th birthday. I didn't pull the trigger, but I shouldn't have been there. I will never forget the disappointment on my mentor's face when he told me I'd really messed up this time. I received the same first-degree murder verdict as the shooter and was sentenced to 30 years to life.
Still, the seeds my mentor had planted took root. I got my GED; then an associate's degree in business development. When I spent a year in the D.C. jail, I entered the Georgetown Prison Scholars Program. I also was a mentor for a District program for young adults just entering the system. Today, despite being in a restrictive federal system, I partnered with an associate on the outside to launch an initiative called More Than Our Crimes to advocate for second chances for teens and young adults facing long prison sentences.
I urge the D.C. government to raise the age of juvenile jurisdiction to 21 and transfer responsibility for the prosecution of youths to the attorney general's office, making them eligible for diversion programs. Imagine if the system had treated me as a young man to be redirected, instead of turning me over to the maximum-security federal institutions that became my surrogate "parent."
Leslie Van Houten Has Spent 50 Years in Prison for a Murder She Committed at Age 19.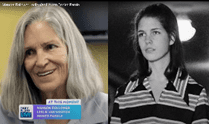 Leslie had a picture book early 1960's childhood. She lived in the Southern California suburbs. It was all sun and fun. They had a pool. Her family was close. They were liberal, folk-music types. But when she was fourteen, her parents got divorced. Leslie started rebelling. She started doing drugs – first weed, then LSD. When Leslie was seventeen, she got pregnant. Her mom insisted that she have an abortion. This emotionally damaged Leslie even more. Leslie cut off ties with her mother and hitchhiked to San Francisco, where she stayed with friends. One friend took her on a ranch to meet a guru. Leslie joined the group as a follower of Charles Manson. Leslie was part of the group who brutally murdered Rosemary and Leno LaBianca in their home.
Through her many decades in prison, Leslie changed her life, setting kindness as her goal. She got a Bachelor's degree, and then a Master's. She did "handwork" – making clothes, doing fine beadwork, watercolors, and other creative pieces. She taught other incarcerated people, becoming a mentor to many of them.
It reached a time when Leslie's request for parole was granted by the parole board. But the governor reversed the decision, and Leslie was not released. This happened four times with two different governors. Leslie's improvement that the parole board and other prison officials witnessed was ignored by the governors, who knew nothing about Leslie beyond the horrendous and high-profile murders in which she was involved.
I highly recommend listening to this Ear Hustle podcast (72 min) or reading the show's transcript (36 pg). The interviews were conducted over many months of 15-minute (prison time limit) phone calls with Leslie. As time progressed, Leslie shared more of her prison experience and herself.
Dewey Bozella was Arrested for Murder at age 18. But Dewey Had Not Committed the Crime.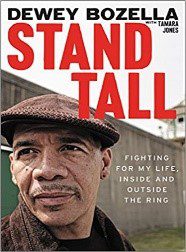 It was a terrible crime. An elderly woman had been beaten and suffocated in her home in Poughkeepsie, New York. Five years later, Dewey was convicted on flimsy, circumstantial evidence. It is estimated that tens of thousands of innocent people are stuck in prison for crimes they did not commit. Black people are overrepresented in that group, being seven times more likely to be wrongfully convicted of murder than whites. Links: Into American Podcast  (32 min) & Amazon Book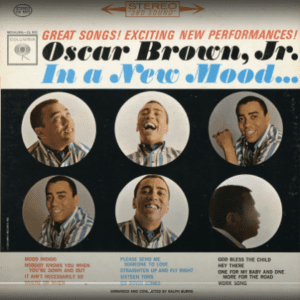 "Work Song"
Sung and Lyrics Written by Oscar Brown, Jr.
Singer, songwriter, actor, playwright, poet, activist
https://www.youtube.com/watch?v=4ocR5bNKweA
(2 min, 39 sec)
I committed the crime, Lord I needed
Crime of bein' hungry and poor
I left the grocery store man bleeding
When they caught me robbin' his store
Next Blog Post: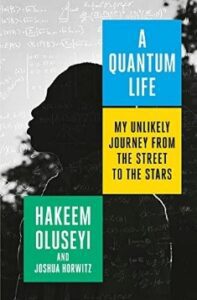 A Quantum Life: My Unlikely Journey From The Streets To The Stars.
Hakeem Oluseyi tells his journey from the "Mean Street Life" to Renowned Astrophysicists: His hurdles and fallbacks, and the people who supported him on this journey.
How many young people of all abilities do we lose because of juvenile detention?