Seattle Times Op-Ed: Here's why Washington must fully fund special education (January 27, 2019)
From the Seattle Times Education Lab: Special education can be confusing. Here are terms and programs you should know. In part 2 of the glossary of special education terms, here are definitions of specific disabilities, treatments, and philosophies.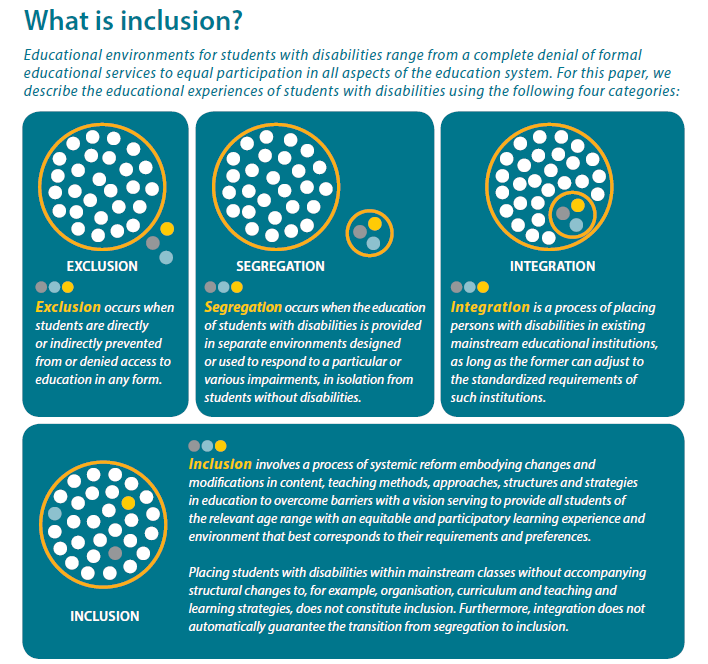 Presentation from Tania May, Director of Special Education Outcomes at the Office of the Superintendent of Public Instruction (OSPI)
One Out of Five – Angelina's Story (English Captions)
One Out of Five – Warren's Story (English Captions)
Shelley Moore: Transforming Inclusive Education
Todd Rose: The Myth of Average
Shelley Moore: The End of Average!? Disrupting the Green of Education!
Making Sense of Universal Design for Learning
Apple – Accessibility: Sady
Westglen School K-6: Universal Design for Learning
Thinking Big About Engagement
Critique and Feedback: The Story of Austin's Butterfly – Ron Berger
Useful Links
Governor's Office of the Education Ombuds
U.S. Dept. of Education, Free and Appropriate Education for Students with Disabilities, August 2010
United States Code 2011, Title 20 Education
Office of Civil Rights, Protecting Students with Disabilities – Frequently Asked Questions
Washington state Office of the Superintendent of Public Instruction (OSPI) Performance Indicators, Discipline Rates
Dropout and inclusion rate from the 39th Annual Report to Congress on the Implementation of the Individuals with Disabilities Education Act, 2017
Washington state OSPI Special Education Safety Net Study, 2018
Washington state OSPI 2019-21 Decision Package, Safety Net Funding
Washington state OSPI 2019-21 Decision Package, Tiered Multiplier