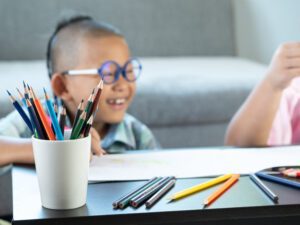 An Individualized Educational Program (IEP) outlines the special education services and supports that each student served under the Individuals with Disabilities Education Act (IDEA) needs, as identified through an evaluation of a student's strengths and areas of growth, to access a free and appropriate public education.
An IEP guarantees certain legal protections. The team involved in developing, maintaining, and amending a student's IEP includes:
the student
a parent or guardian
at least one of the student's general education teachers
a special education teacher
a qualified district representative
a person who can interpret and relate evaluation results
other individuals as determined by the district or parent/guardian
The IEP team is intended to be a partnership. Although IEP team dynamics are ideally collaborative, they can also involve negotiation.
Resources to navigate the IEP process
The Evaluation for Special Education Services
If a student is having a hard time at school and has a known or suspected disability, the school evaluates to see if the student qualifies for special education. If eligible, the student receives an Individualized Education Program (IEP). Information collected during the evaluation is critical for building the IEP, which provides specialized instruction and other supports in a unique way for each student.
Parents can request an evaluation by submitting a written letter to the special education department at their school district. Families should expect a response from the district within 15 calendar days. PAVE offers a template to help with letter writing.
Special Education is provided through the Individualized Education Program (IEP) for a student with a qualifying disability. The first step is to determine eligibility through evaluation. This article describes that process.
Specially Designed Instruction (SDI) is the "special" in special education. The evaluation determines whether SDI is needed to help a student overcome barriers of disability to appropriately access education. Learning to ask questions about SDI can help families participate in IEP development. Read on to learn more.
For more detail about what happens when a student qualifies for special education, PAVE's website includes a short video, Overview of IEP Process; a more detailed on-demand webinar, Introduction to Special Education; and an article about IEP Essentials.
The IEP Document
A first-time IEP document is a lot to absorb. This article provides tips to help family members read through a draft IEP and prepare to participate on the IEP team that finalizes the Individualized Education Program before services begin.
Remember, the school's first version is a DRAFT, and family members of the IEP team have the right to participate in program development.
Under state and federal law, parents have the right to information about their child's education—including IEPs—in a language they can understand. The Office of Superintendent of Public Instruction (OSPI) provides guidance about language-access rights in multiple languages.
Parents or guardians can request a specific method for regularly checking in with school staff.  A weekly or bi-weekly email is common, or parents can arrange to get something in the backpack, a phone call, a text…. Ask for what works and be sure the agreement is included in the Prior Written Notice (PWN), a formal letter sent to parents after meetings and before (prior to…) implementation of services.
Services are ongoing unless a parent officially signs a document to revoke services or if a new educational evaluation finds that the student is no longer eligible.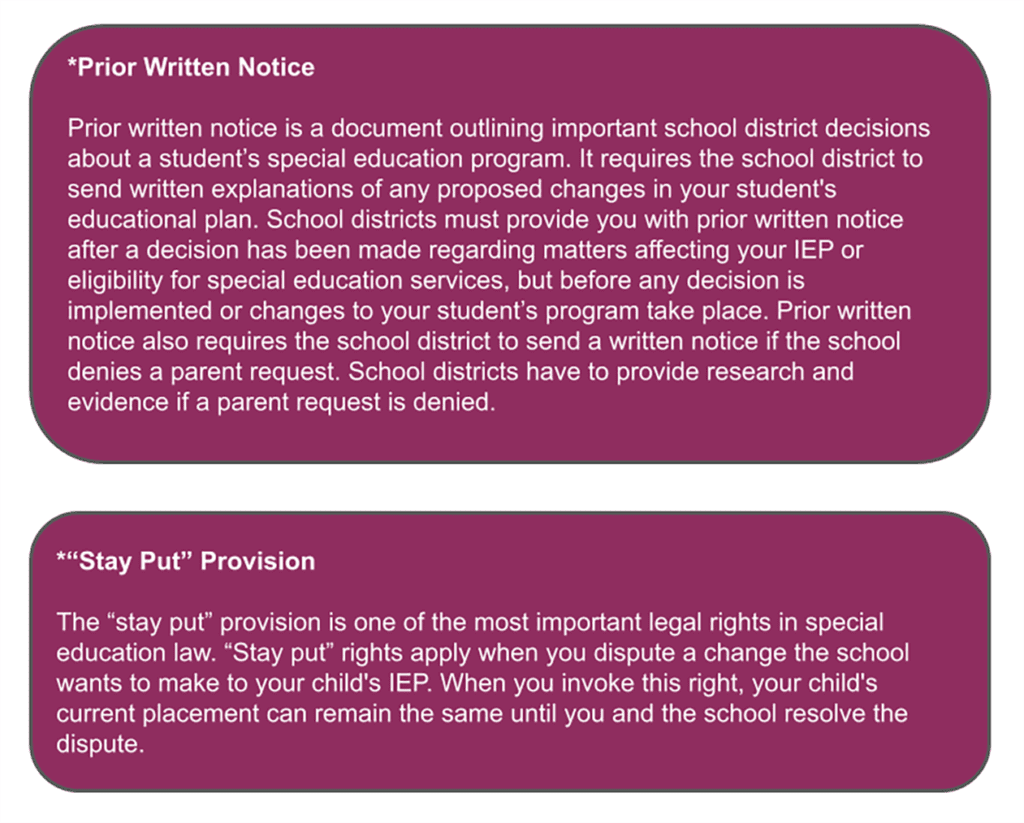 Resources (courtesy of the Governor's Office of the Education Ombuds (OEO)