By Alice Doyel
Volunteer blogger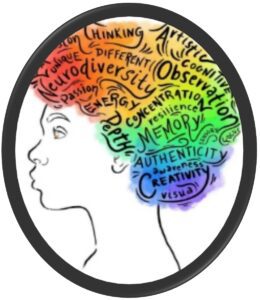 "You must never see people as ideas. You have to see them as people.  Otherwise, you'll go over and kill a lot of people that you don't know because somebody's made you mad at the leader, and the leader is probably crazy."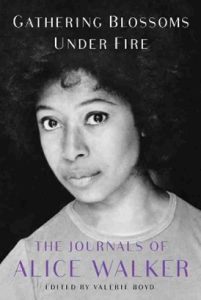 Alice Walker, the first African American Woman to win the Pulitzer Prize for Fiction, writing "The Color Purple" in 1982. In this novel, Ms. Walker wrote remarkably about the experiences of Black women in Black male-dominated culture. She has coined the term "womanist" to unite women of color and the feminist movement at "the intersection of race, class, and gender oppression." In Alice Walker's 2022 book, "Gathering Blossoms Under Fire", she shares 50 years of intimate journals as a daughter, sister, wife, mother, lover, friend, citizen of the world, renowned artist, human rights activist, Black women's activist, and intellectual. More on the life of Alice Walker: https://alicewalkersgarden.com/2022/04/gathering-blossoms-under-fire-the-journals-of-alice-walker-edited-by-valerie-boyd/
The story of Harriet Tubman's life has numerous segments.
Each segment would be considered exceptional in its own right.
Background, Life as Araminta: Named Araminta, she was born a slave on a Maryland plantation. She did not know the year of her birth, because nobody cared about a slave having a birthday. Araminta did not learn to read or write, since it was against the law to educate slaves.
Araminta grew up living most of her early life with her parents and several siblings. By the age of six years old, Araminta was a house slave. Her family broke up when their owner sold two of Araminta's sisters one New Year's Day, which was heartbreaking.
When Araminta was twelve years old, a male friend tried to run away. They were sent to the store to pick up provisions for the plantation. Araminta talked with the store owner, while her friend was going to run out the back door. When the store owner got suspicious, he hurdled a heavy weight at her friend. He missed, striking Araminta's head, and knocking her unconscious. For many days afterward she would suddenly appear to fall asleep. Araminta's mother cared for her, bringing her back to health and strength. This injury left Araminta with intermittent severe headaches, blackouts, and hallucinatory experiences throughout her life.
After that injury, Araminta's owner made 12-year-old Araminta do hard fieldwork. This included having the 5-foot-tall Araminta haul heavy river logs by tying a wide strap around her waist, attaching the logs in the river to this strap, and then having her struggle to walk along the riverbank to pull the logs.
By the time Araminta was grown up, she had learned about natural healing with wild and harvested plants from her mother. She had learned about the natural world from her father: safe food available in the forests, how to navigate the forests, how to stay safe from wild animals, and how to find places that were safe if danger arose. All of this knowledge was instrumental to her success in freeing slaves on the Underground Railroad.
Araminta married a free Black man, John Tubman, in Maryland. When Harriet decided to be free on "free soil," John Tubman would not go with her. So, she decided to leave him. She also decided to drop her slave name, Araminta, and replaced it with her beloved mother's name, Harriet.
Even with all of her hardships, Harriet Tubman had faith in God from her early childhood through her adult life.
Harriet Tubman said that "Freedom" was being in charge of your own person, which slaves were never allowed to do. Freedom was the most important thing that motivated Harriet and the people she led throughout her life.
Highlights, Life as Harriet Tubman:
Leading Slaves to Freedom: Harriet was a Conductor on the Underground Railroad. Through her numerous journeys from the South to the North, she freed scores of slaves. Harriet said, "I never ran my train off the track and I never lost a Passenger." On Harriet's last trip as a Conductor, she joyfully freed her parents.
The Underground Railway required safehouses, which provided shelter, food, and directions on where to go next. Thomas Garrett, a White Quaker abolitionist, had thousands of escaping slaves come through his house on their way to freedom. This was against the law. He was jailed and his property was taken from him for his work.
In the North, Harriet worked to help people fleeing from slavery to get food and clothing, and find housing and jobs in the Free Northern states. In Pennsylvania, Harriet worked with Black abolitionist William Stills, who was The Father of the Underground Railroad. SmithsonianMag.com previews a new book on William Stills.
When The Fugitive Slave Act passed in 1850, it allowed capture of runaway slaves in otherwise Free States and levied harsher punishments for interfering in their capture. A large reward was offered for Harriet's capture. Despite some close calls, Harriet escaped being caught by profiteering "slave" hunters.
When the Civil War began, Harriet worked as a spy for the Union Army. Union generals gave Harriet passes to travel south on the trains. Confederates did not expect a petite 5-foot Black woman to be a spy. She listened to people's conversations. She talked to White people and to slaves. She brought back valuable information.
Harriet was also a cook and a nurse during the Civil War. She knew how to cook and how to nurse injured soldiers from the experience and knowledge she acquired from her mother. As Harriet's mother had brought her back to life and to health, Harriet was now able to help the injured Union soldiers and freed slaves.
Harriet Tubman became the first woman to lead a major military operation in the United States. She commanded a military unit of 150 Black soldiers for the Union Army, which freed 700 slaves from plantations. They torched plantations, fields, mills, warehouses, and mansions. It was a humiliating defeat for the Confederacy.
Harriet was an outstanding speaker and activist in both the abolitionist movement and the women's rights movement, alongside Frederick Douglas and Sojourner Truth. She was an excellent speaker for these movements, despite never learning to read or write. Her stories of slavery's cruelty reached people's hearts.
Harriet Tubman became known as "Moses." Frederick Douglass said, "Excepting John Brown, I know of no one who has willingly encountered more perils and hardships to serve our enslaved people than Harriet Tubman."
With community support, Harriet bought a home, which she turned into a home to care for the elderly Black population. This home is where Harriet Tubman died in 1913, around age 90.
Harriet Tubman's words are true today, "Every great dream begins with a dreamer. Always remember, you have within you the strength, the patience, and the passion to reach for the stars to change the world."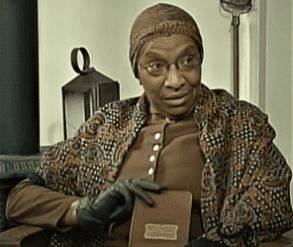 I highly recommend you and your family watch the Abraham Lincoln Presidential Library and Museum's Oral Library Presentation of An Interview of Harriet Tubman, played by Kathryn Harris. It is a well-documented and well-acted production that includes information on slavery as well as Tubman's life work. It runs for 1 hour, 45 minutes. It is well worth the time, whether watched in a single viewing or in parts. It is never boring!
https://youtu.be/8U32CSdIe9U?t=11
Kathryn Harris has a master's degree in library science from the University of Illinois Urbana-Champaign. She had served as the director of library services at the Abraham Lincoln Presidential Library and Museum in Springfield from 1990-2015. She was inducted as an Illinois Library Luminary in 2021. Kathryn created the material for this production. She gives similar presentations to both adult and children's groups.
For those of you who want to learn more specific details, here are two articles from Smithsonian Magazine:
https://www.smithsonianmag.com/history/harriet-tubman-is-famous-for-being-an-abolitionist-and-political-activist-but-she-was-also-a-naturalist-180979689/
https://www.smithsonianmag.com/smithsonian-institution/why-harriet-tubmans-heroic-military-career-now-easier-envision-180975038/
Note on Harriet Tubman Portrait: [Carte-de-visite portrait of Harriet Tubman | Benjamin F. Powelson | Albumen and silver on photographic paper on card mount | Collection of the National Museum of African American History and Culture shared with the Library of Congress]

Nina Simone, "The High Priestess of Soul," composed "Mississippi Goddam", this biting song about racial injustice in September 1963, immediately after four young girls in Birmingham, Alabama, died in a church bombing. She was voicing anguish about all the acts of violence and oppression against Black communities in the segregated South.
https://youtu.be/LJ25-U3jNWM (4 min, 40 sec): Live in France, July 25, 1965.
By age six, Ms. Simone was playing piano for church services. Simone soon began formal training, her lessons paid for by benefactors who saw her promise as a pianist. She learned classical repertory, specializing in the works of Johann Sebastian Bach. Funds donated by a pair of white patrons allowed Simone to attend a private, integrated high school in the South, where she graduated as the valedictorian. She earned a scholarship for a one-year program at the Juilliard School. Simone applied to the acclaimed Curtis Institute of Music in Philadelphia, but she was denied entry. She always felt that her rejection was based solely on her race and this injustice had a profound impact on her. More about Nina Simone: https://www.womenshistory.org/education-resources/biographies/nina-simone

Lyrics to "Mississippi Goddam"
The name of this tune is Mississippi Goddam
And I mean every word of it
Alabama's gotten me so upset
Tennessee made me lose my rest
And everybody knows about Mississippi Goddam
Alabama's gotten me so upset
Tennessee made me lose my rest
And everybody knows about Mississippi Goddam
Can't you see it
Can't you feel it
It's all in the air
I can't stand the pressure much longer
Somebody say a prayer
Alabama's gotten me so upset
Tennessee made me lose my rest
And everybody knows about Mississippi Goddam
This is a show tune
But the show hasn't been written for it, yet
Hound dogs on my trail
Schoolchildren sitting in jail
Black cat cross my path
I think every day's gonna be my last
Lord have mercy on this land of mine
We all gonna get it in due time
I don't belong here
I don't belong there
I've even stopped believing in prayer
Don't tell me
I tell you
Me and my people just about due
I've been there so I know
They keep on saying "Go slow!"
But that's just the trouble
"Do it slow"
Washing the windows
"Do it slow"
Picking the cotton
"Do it slow"
You're just plain rotten
"Do it slow"
You're too damn lazy
"Do it slow"
The thinking's crazy
"Do it slow"
Where am I going
What am I doing
I don't know
I don't know
Just try to do your very best
Stand up be counted with all the rest
For everybody knows about Mississippi Goddam
I made you thought I was kiddin'
Picket lines
Schoolboy cots
They try to say it's a communist plot
All I want is equality
For my sister my brother my people and me
Yes you lied to me all these years
You told me to wash and clean my ears
And talk real fine just like a lady
And you'd stop calling me Sister Sadie
Oh but this whole country is full of lies
You're all gonna die and die like flies
I don't trust you anymore
You keep on saying "Go slow!"
"Go slow!"
But that's just the trouble
"Do it slow"
Desegregation
"Do it slow"
Mass participation
"Do it slow"
Reunification
"Do it slow"
Do things gradually
"Do it slow"
But bring more tragedy
"Do it slow"
Why don't you see it
Why don't you feel it
I don't know
I don't know
You don't have to live next to me
Just give me my equality
Everybody knows about Mississippi
Everybody knows about Alabama
Everybody knows about Mississippi Goddam
That's it!