"People that work at Treehouse are truly passionate about this work. They really care and are committed to making a difference."

– Ernest Henderson, Treehouse Regional Director, Education Program Services
MISSION
Treehouse gives foster kids a childhood and a future. They envision — and strive to create — a world where every child who has experienced foster care has the opportunity and support they need to pursue their dreams and launch successfully into adulthood.
THEIR STORY
Over 30 years ago, a group of social workers founded Treehouse on the belief that children in foster care deserve more. As first-hand witnesses to the challenges foster youth face, the group understood that the services provided by traditional government support systems were not meeting the needs of the individual. They started small — purchasing school supplies and gifts for a handful of children, funded through community bake sales and car washes. Now, after years of solid growth, Treehouse is recognized as Washington state's leader at the intersection of foster care and education, supporting more than 8,000 individuals with innovative and impactful programming.
WHO DO THEY SERVE
Treehouse provides academic, financial, emotional, and other essential support for youth in foster care across Washington State. This includes the whole age continuum — from infant to adult, preschooler to university graduate. 
Treehouse goes beyond supporting those directly experiencing foster care and also provides support to the wider community impacted by and serving in these systems. These communities include caregivers, such as foster parents and kinship caregivers, caseworkers and other institutional advocates, teachers, principals, and school districts.
Learn more about the program offerings from Treehouse.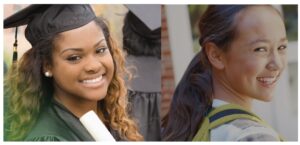 HOW THEY SERVE STUDENTS WITH DISABILITIES
36% of youth in foster care have a special education accommodation. Treehouse supports students with these intersecting challenges through:
Educational Advocacy

— there are 13 Treehouse Advocates across the state of Washington tackling a range of issues on behalf of these students, including IEP support, caregiver management, coaching, school transfer guidance, and more.

Graduation Success Programming

— Treehouse Education Specialists work one-on-one with students with disabilities along with students without a special education designation to ensure they have everything they need to graduate from high school, build soft skills, and resolve educational barriers.
NEW PROJECTS
Washington Foster Care Pandemic Aid

— In partnership with the Department of Children, Youth, and Families (DCYF) and funded by the CARES Act, Treehouse distributed $1,000 in relief to former foster youth ages 23-26 to help recover and stabilize from pandemic-related financial hardship. 

Treehouse CARES Project 

— in response to declining student engagement as a result of the pandemic, this program provides funding for additional tutoring, school supplies, at-home learning equipment, extracurricular activities, and other academic remediation services for students. URGENT: funding is on a first-come, first-serve basis and will expire December 31, 2021! Learn more about program eligibility. 

Statewide Graduate Success Program

— Treehouse recently received funding to expand its highly successful Graduate Success Program statewide. The program provides a range of educational planning, monitoring, coaching, and support services to help students in foster care graduate from high school and build their futures. Learn more about eligibility.
HOW TO GET INVOLVED
Donate — Treehouse accepts financial and material donations to support its youth.

Give today

. 

Volunteer — Volunteers are a critical piece of Treehouse's success. Opportunities include working at the

Treehouse Store

, virtual tutoring, joining the Treehouse Ambassador Board, and more. Learn how to

volunteer

. 

Advocate — Use the Advocacy Action Center to connect with elected officials and advocate on behalf of foster youth. Learn more about the

Advocacy Action Center

. 
Learn more about Treehouse by visiting their website.