By Alice Doyel
Guest blogger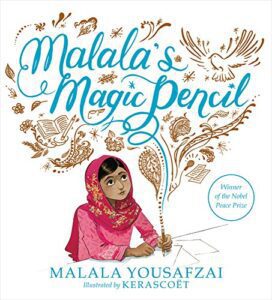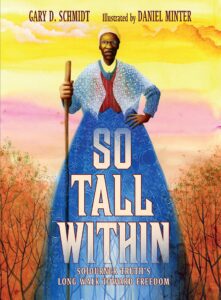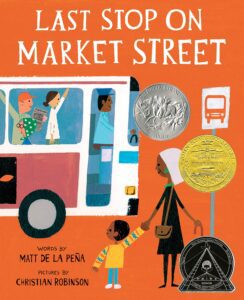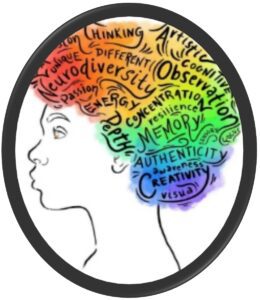 Click on each book to hear and watch these stories on YouTube, especially with children.
Spoiler Alert: Sojourner Truth's years as a slave were more severe than Frederick Douglass'
These are just three out of the hundreds of books for preschoolers and young children available from public libraries with stories and histories from around the world as well as from ethnic populations thorough out the United States. These books teach how personal strength and positive social change come from understanding historic and current social conditions in diverse ethnic communities.
David L Kirp
David is a professor of public policy at the University of California, Berkeley, and a senior fellow at the Learning Policy Institute. He wrote A 4-Year-Old Child Is Not a Problem. And Expulsion Is Not a Solution, New York Times, April 5, 2021. [Edited for length]
Every year about 50,000 preschoolers are suspended and 17,000 are expelled, at a rate more than three times higher than for students in K-12.
Those decisions can mark the start of the preschool-to-prison pipeline.
Children who are suspended or expelled during preschool or elementary school are 10 times more likely to face jail time than their classmates.
The following is an effective approach to breaking this preschool-to-prison pipeline.
The boy I'll call Jackson is the kind of youngster who drives a preschool teacher around the bend. The 4-year-old bites and hits other children and curses out his teacher. During circle time, when the class is supposed to cluster around and listen to one another, he is a hellion, and nap time turns into a pitched battle. Preschool teachers rely on parents to relate what's happening on the home front, but Jackson's mom refused to meet with Ms. Lopez because she felt her son was being persecuted.
Kidango, a Bay Area nonprofit that enrolls more than 4,000 mostly low-income children of color in 53 childcare centers, appreciates the fact that children like Jackson must cope with life-shaping traumas. That's why it pays so much attention to these children's mental health.
Each week, the counselors (some are psychologists) on Kidango's staff show up in every classroom. Instead of focusing on a singled-out "problem child," they help teachers ward off crises. They can spot children whose traumas might otherwise go undetected, such as those who are perennially silent or who, craving acceptance, invariably follow their classmates' lead.
"Children like Jackson aren't being aggressive because they want to be. It's a consequence of toxic stress," said Tena Sloan, who runs Kidango's mental health program. "They need a sense of safety if they're going to learn. When a teacher is fully present, it can open up their world."
Many teachers come from the same troubled neighborhoods as the kids in their classrooms. The counselors' visits offer them an opportunity to talk about the upheavals in their own lives. Those discussions heighten teachers' awareness of how they connect with the children, and that understanding alters the classroom dynamic.
After spending hours observing Ms. Lopez's class, Ms. Sloan realized that, while Ms. Lopez was trying hard to engage Jackson, she had zeroed in on changing his behavior and missed what he wanted to communicate. Ms. Sloan worked with his teachers to figure out what triggered his misbehavior. "Here's what I saw," she told them. "What does Jackson need from you?"
Ms. Lopez was herself drowning in a sea of personal troubles. "I couldn't love on those children the way they deserved to be loved on," she told me. "I had been trying to put boundaries between me and a 4-year-old. Then one day I picked him up and cuddled him, and he melted into my arms."
Ms. Sloan also spent hours talking with Jackson's mom, not as a harried teacher but as a calm counselor, and those conversations paid off. "It's great to have someone to talk to, because I don't get a lot of support," his mother said. "Tena helped me understand Jackson better. And he's doing good."
Kidango's children perform as well academically as those in nationally renowned pre-kindergartens. And it spends no more than a typical preschool. Although this preschool model delivers a supercharged start, those gains will be lost if these children wind up in schools that are mediocre or worse.
"We wanted to outlaw expulsion in California and give preschool teachers mental health support," he told me. In 2017, Scott Moore, the nonprofit's chief executive, drafted legislation, modeled on Head Start regulations, that makes expulsion a last option. 16 states and the District of Columbia have adopted similar measures.
"We used to believe the issue was the kid," said Scott Moore, "Now we're asking what's needed to help every child."
"Teach Your Children" Written and Sung by Crosby, Stills, Nash, and Young
(Official Music Video) August 2, 2018 [You can read the full lyrics at the bottom of this blog post.]
"Teach your children well. Their father's hell did slowly go by.
And feed them on your dreams. The one they pick's. The one you'll know by."

"And you, of tender years. You can't know the fears that your elders grew by.
And so, please, help them with your youth. 'cause they seek the truth before they can die."

Next Blog Post: When Juvenile Crimes Mean Decades of Incarceration,
Part 3, Voices of Students Excluded from School
Full Lyrics for "Teach Your Children"
You, who are on the road
Must have a code that you can live by
And so become yourself
Because the past is just a goodbye
You, who are on the road
Must have a code that you can live by
And so become yourself
Because the past is just a goodbye
Teach your children well
Their father's hell did slowly go by
And feed them on your dreams
The one they pick's the one you'll know by
Don't you ever ask them why
If they told you, you would cry
So just look at them and sigh
And know they love you
And you, of tender years
You can't know the fears that your elders grew by
And so, please, help them with your youth
'Cause they seek the truth before they can die
Teach your children well
Their father's hell will slowly go by
And feed them on your dreams
The one they pick's the one you'll know by
Don't you ever ask them why
If they told you, you would cry
So just look at them and sigh
And know they love you