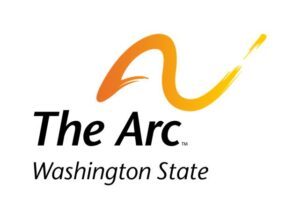 "As a society, we have to make sure that everybody is included. Predictable, persistent disparities in outcomes for students with disabilities place them solidly in the 'opportunity gap.' We must really 'see' the children in our classrooms and cultivate education around them to ensure students with disabilities leave school with a future that is secure."

– Stacy Dym, Executive Director
THEIR STORY
The Arc of Washington State was the country's first grassroots, parent-based organization dedicated to children and adults with intellectual and developmental disabilities (IDD). Founded in 1936 (originally called the Children's Benevolent League), the organization aimed to address the significant societal information gap surrounding persons with IDD and grow a movement that worked to improve their quality of life. At the time of their incorporation, there were no special education programs for children with disabilities in the nation, and isolation and institutionalization was common practice.
Today, The Arc continues to be Washington state's leading advocate for people with IDD and their families, and is the standard bearer for best practices in support and services for people with IDD to live in the community.
MISSION & VISION
The Arc promotes and protects the civil rights of people with IDD and empowers them to live inclusive lives and fully participate in society. Through innovative programs, inclusive public policy advocacy, and critical resource pairing, The Arc aims to give people with IDD the opportunity to realize their full potential and become valued members of their communities.

HOW THEY SERVE STUDENTS WITH DISABILITIES
The Arc assists families with government program navigation and emotional support from prenatal diagnosis through aging services. This includes support for accessing birth-to-3, early childhood, afterschool, childcare, and public school programs, and spans life's transitions into employment, housing, public benefits, independent living, and supported decision-making. Many local chapters provide youth support for healthy relationships, assistance with school advocacy through IEP parent partnership projects, social and peer groups for youth and young adults, and family/caregiver support and resources.
FEATURED PROGRAMS
Healthy Relationships

– (some local chapters) Designed for people with IDD and their families, this program features a relationship and resource line where community members can ask confidential sexuality questions. The program also features workshops to learn about healthy relationships and a 10-week free school program for students aged 18-21 that provides accurate sexuality information and healthy relationship guidance. 

Parent to Parent

– A statewide program that connects parents with parent mentors to offer emotional support, resources, training, and community connection. Mentors walk alongside those parenting children with developmental disabilities and/or special health care needs, connecting them with peer support and information so they can take the

next step.

Financial Planning

– Planning for the future for an adult with a developmental disability receiving government benefits is essential to protecting access to healthcare, social security income, and quality of life. The Arc of Washington State connects people to resources for critical financial planning tools including The Washington State Endowment Trust Fund, other special needs trusts, benefits maintenance and planning, access to Medicaid, estate planning, and more.

Advocacy Partnership Project and SAIL and *new* Thurston/Mason County Developmental Disabilities Coalition

– Parents, families, self-advocates, and allies come together to inform, educate, and provide grassroots advocacy on legislative and policy issues that impact people with developmental disabilities and their families. 
Learn more about The Arc of Washington programs here.
HOW TO GET INVOLVED
Become a Member

– Membership enables The Arc of Washington to continue to strongly advocate in support of the disability community. Members join a great cause and get easy, fast access to the latest news, action alerts, statewide trainings, and more. 

Advocate

–  Add your voice to a movement working to improve the lives of individuals with IDD by joining a grassroots advocacy group or participating in Advocacy Days events held each week during the legislative session. 

Donate

– Support The Arc of Washington with a financial gift.

Be an Ally

– Ask questions, educate yourself, lead conversations, and continue to generate awareness on behalf of people with IDD in your community.
Learn more about The Arc of Washington State here.