By Alice Doyel
Volunteer blogger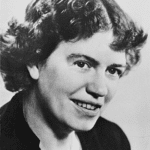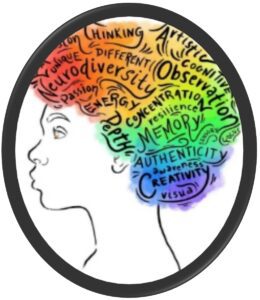 "Never doubt that a small group of thoughtful, committed citizens can change the world; indeed, it's the only thing that ever has."
– Margaret Mead   
Brilliant, free-spirited, adventurous, Mead never was afraid to contradict conventional thinking. Mead's work in cultural anthropology changed our perspective of social and sexual normative behavior.
The IF Project Reports: Women are the fastest-growing segment of the incarcerated population, increasing at nearly double the rate of men since 1985. In the United States, there are over 6.8 million people in prison, or jail, on probation, or parole. That is one in every 35 adults. According to The Prison Policy Initiative, more than 80 percent of these women are mothers or pregnant when admitted. Washington state has an incarceration rate of 455 per 100,000 people (including prisons, jails, immigration detention, and juvenile justice facilities), meaning that it locks up a higher percentage of its people than almost any democratic country on earth.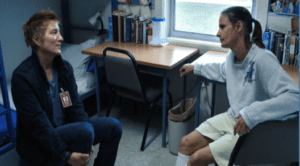 In 2008, Seattle Police Department (SPD) Detective Kim Bogucki traveled to the Washington Corrections Center for Women (WCCW) to support Girl Scouts Beyond Bars as part of the SPD Youth Outreach Unit. Kim wanted to explain to the Scouts' incarcerated mothers why a police officer was meeting with their children. She wanted to assure the parents that the police would not disparage them to their daughters. Kim hoped her visit would start to build trust among the parents, children, and Girl Scouts Beyond Bars.
On her initial visit to WCCW, Kim asked the question, "If there was something someone could have said or done to change the path that led you here, what would it have been?"
One of the inmates, Renata Abramson, asked other WCCW prisoners to write their responses to this "IF question." When Kim returned a few weeks later, Renata handed her 25 essays! Kim and Renata created a meaningful partnership, which led to a unique national model of collaboration between law enforcement and incarcerated women to help people currently in prison and at-risk youth take more positive paths forward with their lives.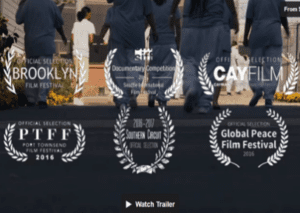 For a snapshot of The IF Project, view the Trailer to "The IF Project Documentary," click on the link, and then move down the page (2 min, 43 sec)
"The hardest thing about being here is realizing that life goes on without you. I don't have nothing. I can't do nothing for myself. I can't do nothing for my family. I can't do – I can't do nothing."
"It's not every day you get somebody that come along like this IF Project that will help you pull things that you've done stuffed for 49 years."
Many of these women experienced trauma in their childhood – beaten, demeaned, sexually molested, abandoned, raped. Many were involved in a pattern of addiction, whether it began with their families or started with their peers, including teen gangs. To leave prison with hope for success, the women examine their lives and themselves. Many women have a much better chance to succeed in life after prison because of The IF Project.
Detective Kim said that she was tired of arresting young people. She wanted The IF Project to provide an incentive for young people involved with drugs and gangs to find a better path. Kim said that the youth would not listen to her, being a cop. We can assume that they are not listening to their parents.  But Kim saw them listen to these women who experienced prison, who wanted to show them a better way. Community outreach programs are an integral part of The IF Project.
The IF Project has received many awards and national acclaim. There are programs across the country. To understand The IF Project takes more material than I can provide in a 1000-word blog post. I implore you to rent or purchase "The IF Project Documentary." You will learn so much more than I can begin to write about here. It runs for 1 hour, 28 minutes. You do not want to skim through any of it. In fact, I advise extra time: You may cry. You may wish to repeat parts. You may decide to take a break. At the 1-hour point, I stopped and had a cup of tea and played with the family pets. Then I went back to watching and learning and watching again.
Here are two short segments from the documentary, which I hope will give you a desire to watch it in its entirety. https://www.theifproject.org/new-index-1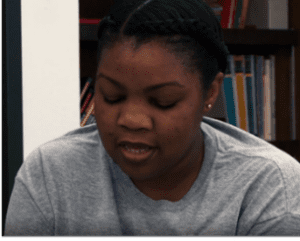 "Question countless times in my head and my heart, it essentially comes down to thinking that if I could have known that life is a passage of fleeting moments, none of them exactly the same and that in living my life, things would eventually change, that I would eventually change and heal. Then maybe, if I had known that it was okay to live in my own skin, that I was whole and complete, despite what I felt, and maybe if someone had told me that the world actually needed me, then maybe I wouldn't be here. If someone had told me that it was possible for me to make it through on my own strength, and maybe I would have, maybe none of these things would have stopped me from being here. But if I had known it was possible to be imprisoned on the streets, then maybe I wouldn't have had to come to prison to get free."
I am sittin' in my cell,
Wishin' I could go and tell,
The youngsters comin' up,
That Thuggin Aint Easy.
Watch and Listen to "Thuggin' Aint Easy" in The IF Project Documentary.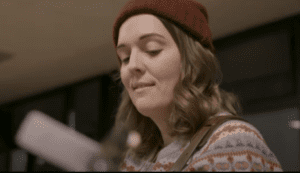 Brandi Carlile supported The IF Project since its inception. She is a Washington state native. Her Looking Out Foundation has donated $100,000 to the project. Brandi performs for the women at WCCW: Listen to Brandi speak and sing there – about motherhood for herself, for imprisoned women, and the effect on their children. (10 minutes) Brandi sings, "The Mother", the lovely, fun song she wrote about how complex and surprising it is being a first-time mother.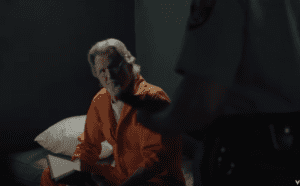 "That Wasn't Me", written and sung by Brandi Carlile
https://www.youtube.com/watch?v=cNmo8I4dEQE (3 min, 40 sec)
Brandi has a piano by her front door. When leaving the house, she will play a chord and have it resonate with her. One morning Brandi accidentally hit a bluesy chord. She thought about "Border Song" by Elton John and "Let It Be" by The Beatles, and then Brandi created "That Wasn't Me."
Next Blog Post: Celebrating Diverse Minds: Strong Norm-Breaking Women
Lyrics for "That Wasn't Me"
Hang on, just hang on for a minute
I've got something to say
I'm not asking you to move on or forget it
But these are better days
To be wrong all along and admit is not amazing grace
But to be loved like a song you remember
Even when you've changed
Tell me did I go on a tangent?
Did I lie through my teeth?
Did I cause you to stumble on your feet?
Did I bring shame on my family?
Did it show when I was weak?
Whatever you see, that wasn't me
That wasn't me, that wasn't me
When you're lost you will toss every lucky coin you'll ever trust
And you'll hide from your god-like he never turns his back on us
And you'll fall all the way to the bottom and land on your own knife
And you'll learn who you are even if it doesn't take your life
Tell me did I go on a tangent?
Did I lie through my teeth?
Did I cause you to stumble on your feet?
Did I bring shame on my family?
Did it show when I was weak?
Whatever you see, that wasn't me
That wasn't me, that wasn't me
But I want you to know that you'll never be alone
I wanna believe
Do I make myself a blessing to everyone I meet
When you fall I will get you on your feet
Do I spend time with my family?
Did it show when I was weak?
When that's what you see, that will be me
That will be me, that will be me
That will be me