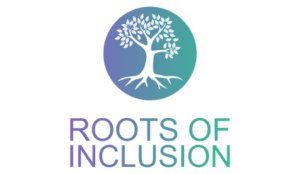 "We really felt like students with disabilities were falling through the cracks with regard to education policy. So we come alongside other organizations and community groups and partner with them to better understand and articulate the experiences and needs that students and families have."

–

Sarah Butcher, Co-Founder, Roots of Inclusion
THEIR STORY
Before officially establishing Roots of Inclusion, co-founders Sarah Butcher and Jennifer Karls had been working for over a decade in the advocacy space to help remove education barriers and build more inclusive learning environments for all students. Their journey to the work started as concerned parents of children with disabilities. Frustrated by an education system that favored isolation over inclusion and overwhelmed by a complex web of systems that appeared unwilling to address the needs of nontraditional students, Butcher and Karls knew they needed to think bigger to institute the systemic changes necessary to actuate real change. 
In 2018, the two resolved to bring together partners working at the intersections of systems impacting youth to build a unified front in the fight for more equitable and inclusive schools and communities. They formed Roots of Inclusion, a nonprofit focused on advocating for children and youth with disabilities and their families, aimed at making systems more coordinated and responsive to their needs.
WHO THEY SERVE
Roots of Inclusion works with organizations, communities, and families to build the relationships needed to remove systemic barriers to access and inclusion so every young person can reach their full human potential. Their efforts drive systemic change, expand understanding of topics related to inclusive practices, and create spaces to address challenges through community-engaged practices. 
HOW THEY SERVE STUDENTS WITH DISABILITIES
Children and youth with disabilities are at the heart of the organization's work. Historically, discussions about improving access to effective services and learning for students with disabilities have been siloed and rarely positioned within the larger general education framework. Roots of Inclusion works to eliminate the silos and replace them with a whole school and whole community approach that recognizes that inclusive practices benefit all students. Through community dialogue, investing in equitable and inclusive practices, advocating for public policy that removes access barriers, and mobilizing grassroots support to take action, Roots of Inclusion is shifting the paradigm on how to best meet the needs of children and youth with disabilities. 
FEATURED PROJECTS
Inclusionary Practices Project

– In 2019, Roots of Inclusion joined three other organizations (

PAVE

,

Open Doors for Multicultural Families

, and

Education Northwest

) to form the Inclusionary Practices Family Engagement Collaborative. As part of the Inclusionary Practices Family Engagement Collaborative, Roots of Inclusion works with partners to help improve Washington schools' ability to be more inclusive. According to the Washington Office of Superintendent of Public Instruction (OSPI), only about half of students receiving special education services are included in general education settings for the entire school day. The project's work supports professional development to encourage inclusionary practices.

Inclusionary Practices Community Conversation Toolkit

 – This toolkit is a how-to guide for bringing together a team to host your own Inclusionary Practices Community Conversation. You will listen, learn, and collectively brainstorm strategies that advance inclusivity in your community schools.
HOW TO GET INVOLVED
Learn

– Laying the groundwork for learning and building a shared understanding of issues affecting students with disabilities is core to the organization's mission. Check out the

webinars

,

resource library

, and

upcoming events

to learn more.

Engage

– Stay up to date on the latest topical news and organizational developments by

signing up

to receive the Roots of Inclusion newsletter. And make sure to follow Roots of Inclusion on

Facebook

and

Twitter

for the latest updates.

Take action – Whether it's sending an email to a legislator or sharing a personal story at a school board meeting, Roots of Inclusion encourages supporters to mobilize and take action to advance policy objectives.