By Alice Doyel
Volunteer blogger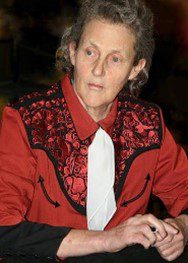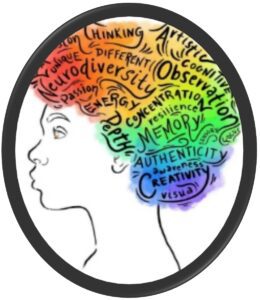 "What would happen if the autism gene was eliminated from the gene pool? You would have a bunch of people standing around in a cave, chatting and socializing and not getting anything done."
Dr. (Mary) Temple Grandin is a prominent proponent of the humane treatment of livestock for slaughter, authoring 60+ scientific papers.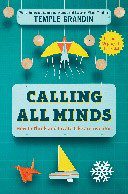 Dr. Grandin also is an outspoken advocate for autism rights, including documenting her own life experiences with autism in an autobiography. View her website for books and webinars. For 8 to 12-year-old students, Temple wrote Calling All Minds: How to Think and Create Like an Inventor, "personal stories, inventions, and facts that will blow young inventors' minds and make them soar."
Last spring I posted the second of a four-part series on Autism, this one focusing on the lower rate of diagnosis for girls and women. It included a BBC article with profiles of women whose diagnosis came in their adulthood.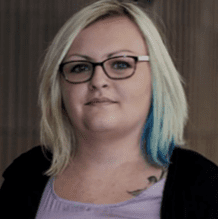 One of those women, Hannah Belcher, was a Ph.D. student writing her doctoral thesis. In 2020 she completed Autism Spectrum Conditions in Women: Diagnosis, Mental Health, and The Role of Camouflaging.
I was diagnosed with Asperger's when I was 23, considerably late by male standards but unfortunately fairly average for females on the spectrum. At one stage they thought I might have borderline personality disorder (BPD). That was quite frustrating. Girls are better socially, so they can be diagnosed with BPD rather than autism. Contrary to the Asperger's stereotype, I'm not particularly fussed about numbers, I can look people in the eye, and I have never hacked into a computer! Instead, I have good friends and enjoy music, films, and photography.
Highlights of Findings from Hannah's Research:
Findings suggest that a combination of factors may delay diagnosis in women. Clinicians may be biased towards diagnosing other psychiatric conditions before Autistic Spectrum Disorder (ASD) is identified for women. This may be in part because women present less "typically" than males with ASD.
Although there were differences in the types of other psychiatric diagnoses women received, in particular potentially autistic women were more likely to be diagnosed with borderline personality disorder (BPD). BPD may be a common misdiagnosis by clinicians due to overlapping features between ASD and BPD.
In Hannah's study, women with ASD who are diagnosed correctly and those with ASD who are undiagnosed appeared to have very similar impairments in terms of many factors: Understanding that others have intentions, desires, beliefs, perceptions, and emotions different from one's own, and that such intentions, desires, etc., affect people's actions and behaviors. Other common impairments include friendship motivation and quality, and problems with anxiety and depression. However, the undiagnosed women showed advantages in empathy and social functioning.
Autistic women were not found to be any different from autistic men in terms of self-rated camouflaging, hiding their "atypical" behaviors. This finding is in contrast to the popular belief that women were diagnosed later because they used camouflaging more.
This research included an evaluation of "atypical" behaviors in autistic participants by non-autistic peers. Autistic females were rated significantly less "atypical" than autistic males. Non-autistic male raters were especially strong in judging autistic males as "atypical." This suggests a possible gender bias in ASD evaluations and diagnoses.
Summary of Key Findings from Hannah's Research:
These findings help to explain why autistic males are often seen as having more "atypical" behaviors that are symptomatic of ASD. Whereas the behavior of autistic females can appear less "atypical," and therefore may not be seen as a situation worthy of an ASD assessment. When women are seen as less likely to have an ASD diagnosis, then BPD or other conditions with characteristics similar to ASD become the fallback diagnosis. Both males and females "camouflage" similarly, therefore "camouflage" is not a reason for the delay of diagnosis in women.
What Steps Can Be Made to Improve Autism Diagnose Timing for Women?
Based on Dr. Hannah Belcher's research and other research in regard to the diagnosis of girls and women for ASD, the solution lies in the awareness of gender bias for families, therapists, physicians, and school personnel. With so many autism organizations, support groups, and advocates, the message is out there. But changing gender bias for ASD diagnosis requires a cultural change that underlies the medical, therapeutic, and educational systems. This is a larger battle! The efforts of many diverse forces are required to achieve this change!
Meanwhile, parents must be strong advocates for their children, starting at an early age. This is especially true if the child is not developing language when they are two to three years old. Don't be brushed off by reassuring statements that are meant to placate parents. A diagnosis of ASD can give your child the supports, therapies, and education they need. Then that child will be able to develop their strengths for their education and adulthood. Some children will even excel beyond a parent's wildest dream.
Dr. Temple Grandin, A Life with Autism
Now 74 Years Old, Actively Advocating, Speaking, Writing to Support People with Autism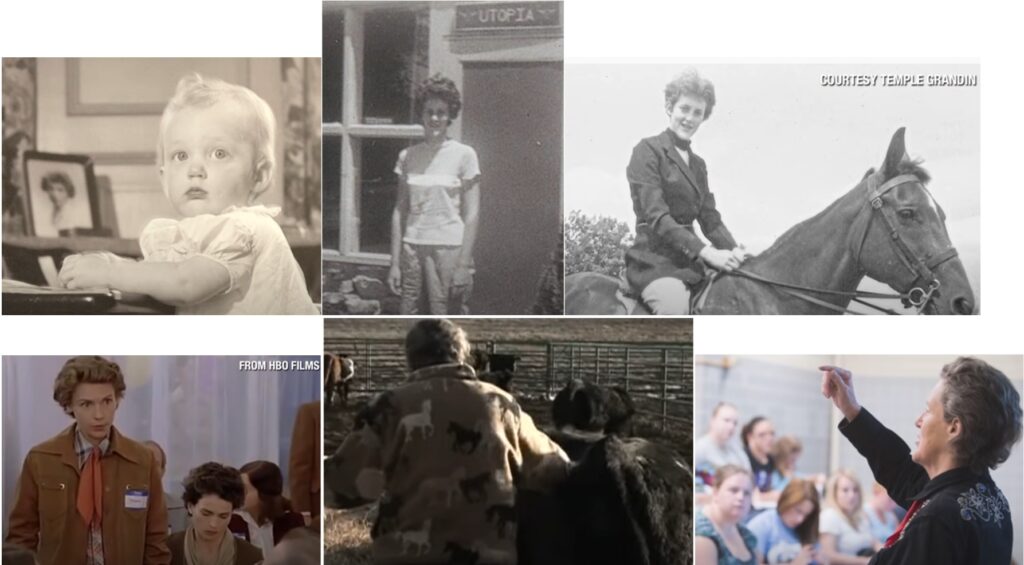 As a little kid, Temple was very autistic and nonverbal. She had a speech therapist that worked really hard with her.
High school was the worst part of Temple's life because relentless teasing made her life miserable.
Specialized activities like horseback riding and electronics lab were places where Temple escaped teasing and excelled.
Temple earned both her master's and doctoral degrees in Animal Science, then worked for decades in this field.
Temple's work improved the lives of animals raised for consumption, including her widely-used invention.
Teaching at Colorado State University, Temple was named one of the Top 10 College Professors in the Country.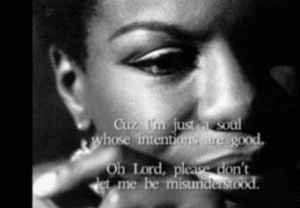 "Don't Let Me Be Misunderstood," sung by Nina Simone
https://www.youtube.com/watch?v=9ckv6-yhnIY  (2 min, 42 sec) (31 million views)
Nina's prodigious talent as a musician was evident when she started playing piano by ear at the age of three. Young Nina learned to play virtually anything by ear. She was soon studying classical music with an Englishwoman who lived in the same small southern town. Nina developed a lifelong love of Bach, Chopin, Brahms, Beethoven, and Schubert. After graduating valedictorian of her high school class, the town raised money for a scholarship to Julliard. She then applied to the prestigious Curtis Institute of Music in Philadelphia. Nina's hopes for a career as a pioneering African American classical pianist were dashed when the school denied her admission. Racism kept Nina from this desired career, but it could not hold down her talent and determination. Nina pushes herself onward, becoming a singularly outstanding musician. Read the story of her hard-earned amazing career that encompassed many styles of music, spanned the world, and is still with us today.
Next Blog Post: Improving the Early Diagnosis of Autism for African American Students
Lyrics for "Don't Let Me Be Misunderstood"'
Baby, do you understand me now
Sometimes I feel a little mad
Well, don't you know that no-one alive
Can always be an angel
When things go wrong I seem to be bad
I'm just a soul whose intentions are good
Oh Lord, please don't let me be misunderstood
If I seem edgy, I want you to know
That I never meant to take it out on you
Life has its problems and I've got my share
And that's one thing I never meant to do
'Cause I love you
Baby, don't you know I'm just human
And I've thoughts like any other man
And sometimes I find myself alone and regretting
Some foolish thing, some foolish thing I've done
But I'm just a soul whose intentions are good
Oh Lord, please don't let me be misunderstood
If I seem edgy, I want you to know
That I never meant to take it out on you
Life has its problems and I've got my share
And that's one thing I never meant to do
'Cause I love you
Baby, don't you know I'm just human
And I've thoughts like any other man
But sometimes I find myself alone regretting
Some foolish thing, some foolish thing I've done
But I'm just a soul whose intentions are good
Oh Lord, please don't let me be misunderstood
'Cause I'm just a soul whose intentions are good
Oh Lord, please don't let me be misunderstood
Oh Lord, don't let me be misunderstood
Don't let me be, don't let me be misunderstood
No, no, no, no, no, no, no, no, no, no, no