By Alice Doyel
Volunteer blogger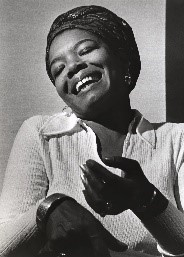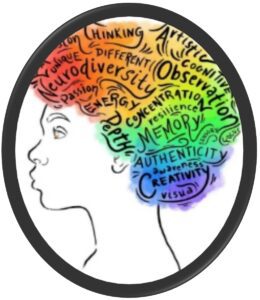 "I am grateful to be a woman. I must have done something great in another life." Maya Angelou
Photograph in The New Yorker, May 24, 2014
Angelou in 1969. © Chester Higgins, Jr./chesterhiggins.com
Background
In 2015, an African-American Male Scholars Think Tank proposed six sweeping recommendations. This project has vanished. It is no longer on the Seattle Public Schools website. No positive results or follow-up on these proposed recommendations are posted.
In 2019 Seattle Excellence, a five-year strategic plan, is "laser-focused on supporting students of color who are furthest away from educational justice, beginning with African-American boys and teens." The Office of African-American Male Achievement was founded to support this strategic plan.
Currently, Seattle Excellence is struggling in its attempt to reach its goals for African-American boys and teens. African-American female students are not included in this strategic plan.
How Long Must African American Female Students Wait For The Same Supports As Their Male Counterparts?
At the January 2022 Southeast Seattle Education Coalition meeting, Brandon Hersey – President of the Seattle Public Schools Board – addressed this challenging issue. Brandon's answers show optimism for the future.
Brandon Hersey, President of the Seattle Public Schools Board, Representative for Southeast Seattle

Brandon Hersey describes himself: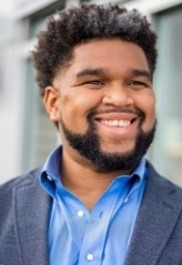 "I was raised in a family of proud black educators. Before she passed away, my mother taught history at my hometown high school where my sister currently serves as assistant principal. Throughout my childhood, I saw the lifelong impact that a teacher of color can have on students from marginalized communities."
"Like many families of color, education was our sole means of mobility and opportunity. As an educator myself, I work to provide that same access and opportunity to my students. However, factors such as institutional racism, income inequality, and inequitable practices, place students of color further away from educational equity and justice."
(Quotes are minimally edited for this written presentation)

Brandon speaks realistically regarding Black girls getting supports comparable to their male counterparts. Equality of support for Black girls is not immediate, but it is hopeful. He emphatically states, "Black girls need to be represented, probably more so than any other subgroup in our system. Black girls receiving special education services. Black girls who are first-generation immigrants to this country."
Brandon explains the challenge:
Seattle Public Schools is midway through Seattle Excellence, the school district's five-year strategic plan which focuses on success for African-American boys and teens. Much hard work remains for this five-year strategic plan to reach its goals. To amend Seattle Excellence at this point would be a difficult and possibly disruptive process. It could "mess up our ability to hold ourselves accountable to what we said we were going to do within a five-year term."
Brandon sees positive actions from the Seattle Public Schools Board:

The Seattle Public Schools Board is currently working to improve the Seattle Public Schools' culture. They searched for a superintendent who will support a student-focused culture rather than the current adult-focused culture. The adult-focused culture caused conflicts between the school board and the superintendent, led to superintendents leaving, and has not properly served Seattle's diverse, multi-cultural student population.
The Superintendent will target three Student Focused Outcomes:
Numeracy
Literacy
College and Career Readiness
These are in alignment with the current strategic plan. Brandon said, "We plan measures that will ensure we are actually making good on this plan. Asking are we making progress or not?"
"We're trying to get boys, specifically Black boys, in third grade reading at a specific level that we have set as the target and get more and more of them in that position year after year. We're trying to make sure that by the seventh grade, a specific population of students is able to conduct numeracy in the way that is going to make them successful, and for the rest of their secondary career."
"I think the critical piece again is just drilling down and being really specific around what we're trying to do. And that gives a lot of leaders and communities in our system the opportunity to engage with the overall goal in a much more authentic way."
Considering Black female students and how they fit into this picture:
Brandon said, "We literally just had this conversation as a leadership team last week. I think wholeheartedly that in some official capacity, whether it be through the next strategic planning phase or through a specific policy and programming, there is a long-lasting solution and not just a band-aid to this issue."
"Black Myself", written and performed by Amythyst Kiah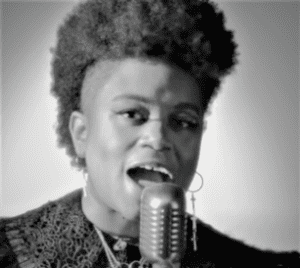 https://youtu.be/mqtPxwOW3HU (Official Music Video) (3 min, 26 sec)
"Black Myself" is Amythyst Kiah's assertion of Black humanity as a brusquely bluesy Appalachian alternative rock tune. Her participation in the group of banjo-playing, Black women, Our Native Daughters, helped thrust Kiah into a national spotlight, especially through this song.


Next Blog Post:
Requiring Equity in Recognition and Supports for Girls and Women with Autism
Lyrics to "Black Myself"
I wanna jump the fence and wash my face in the creek
But I'm black myself
I wanna sweep that gal right off her feet
But I'm black myself
I'm tired of walkin' 'round with no shoes on
'Cause I'm black myself
And your precious god ain't gonna bless me
'Cause I'm black myself
Is you washed in the blood of your chattel?
'Cause the lamb's rotted away
When they stopped shipping work horses
They bred their own anyway, ooh
Black myself
I don't pass the test of the paper bag
'Cause I'm black myself
I pick the banjo up and they sneer at me
'Cause I'm black myself
You better lock your doors when I walk by
'Cause I'm black myself
You look me in my eyes but you don't see me
'Cause I'm black myself
Is you washed in the blood of your chattel?
'Cause the lamb's rotted away
When they stopped shipping work horses
They bred their own anyway, ooh
Black myself
Black myself
I don't creep around, I stand proud and free
'Cause I'm black myself
I go anywhere that I wanna go
'Cause I'm black myself (Black myself)
I'm surrounded by many lovin' arms
'Cause I'm black myself (Black myself)
And I'll stand my ground and smile in your face
'Cause I'm black myself
I washed away my blood and tears
I've been born brand new
There's no more work horses
But still some work to do, yeah
'Cause I'm black myself (Black myself)
'Cause I'm black myself (Black myself)
'Cause I'm black myself, black myself, black myself, black myself, black myself (Black myself), black myself
Black myself
'Cause I'm black my—, black my—
Black myself