By Alice Doyel
Guest blogger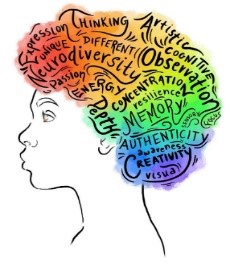 Part 1: Dress Codes Discriminate Against Young People of Color

Coming up in the next blog post:
Part 2: Innocent Youth Charged with Incitement to Riot and Murder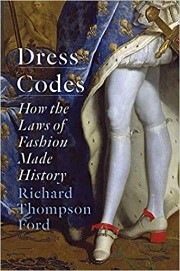 Stanford law professor Richard Thompson Ford looks at why we wear what we wear, how that has changed over the centuries, and the laws that were codified around what could be worn and in what situation. Professor Ford's interest in this topic came from his father, who strove to be a college educator. As an African American, he did not know if this goal was possible. Therefore, he became a highly-skilled tailor, an occupation he knew could support his family. Professor Ford's father achieved his academic and career goal in higher education. He also passed his interest in fashion on to his son.
Podcast by American Bar Association Journal Modern Library
In Dress Codes: How the Laws of Fashion Made History, Professor Ford wrote:
Dress codes for African American's began with slavery. Slaveowners forced their slaves to wear white. When slaves earned some money, or freed African Americans earned a living, expressive clothing and jewelry were prized purchases. Even after Emancipation, "whites demanded deferential treatment and subservient demeanor from Blacks. Blacks understood… that it could be dangerous to wear expensive clothes or… to don Sunday attire during the week." (Shane and Graham White)
In the 21 century, Ford states, "Sagging pants laws turned the wrong clothing into an excuse to harass otherwise innocent people and fish for evidence of a crime." He cites a 2008 MTV interview where Barack Obama said, "…Brothers should pull up their pants. You are walking by your mother, grandmother, your underwear is showing." Obama made clear in his remarks that "outlawing sagging pants would be a waste of time."
However, Professor Ford documents: The police chief of Flint, Michigan, announced that "sagging" pants violated the city's disorderly conduct and indecent exposure ordinances — each offense punishable by up to a year in jail and up to $500 in fines. Delcambre, Louisiana, prohibited intentionally wearing trousers to show underwear. Hahira, Georgia, banned wearing pants with the top below the waist and therefore showing skin or undergarments. Albany, Georgia, reported that police had issued 187 citations for sagging pants.
After reading Ford's book, Dress Codes, I examined the Seattle Public School District's dress code. On the surface, it looked good. These are their core values:
Students should be able to dress and style their hair for school in a manner that expresses their individuality without fear of unnecessary discipline or body shaming;
Students have the right to be treated equitably. Dress code enforcement will not create disparities, reinforce or increase marginalization of any group, nor will it be more strictly enforced against students because of racial identity, ethnicity, gender identity, gender expression, gender nonconformity, sexual orientation, cultural or religious identity, household income, body size/type, or body maturity;
Students and staff are responsible for managing their personal distractions; and
Students should not face unnecessary barriers to school attendance.
However, there are exceptions! Students may not wear clothing, jewelry, or personal items that:
Are pornographic, contain threats, or that promote illegal or violent conduct such as the unlawful use of weapons, drugs, alcohol, tobacco, or drug paraphernalia;
Demonstrate hate group association/affiliation and/or use hate speech targeting groups based on race, ethnicity, gender, sexual orientation, gender identity, religious affiliation, or other protected groups;
Intentionally show private parts (nipples, genitals, buttocks). Clothing must cover private parts in opaque (not able to be seen through) material;
Cover the student's face to the extent that the student is not identifiable (except clothing/headgear worn for a religious or medical purpose); or
Demonstrate gang association/affiliation.
Do we judge pornography for teens at a different level than for adults? How is it determined if clothing promotes illegal or violent conduct? Is an image of a gun or knife promoting violence? Is an image of drugs or paraphernalia promoting illegal use? Who interprets these so-called drug, alcohol, or tobacco images? These are teenagers, not R.J. Reynolds Tobacco spending millions on Joe Camel advertising.
My white grandson was accused of this dress code offense when wearing a skateboarding beanie with a green diagonally stitched Washington state patch. It looked nothing like marijuana, except for being green. In fact, the beanie was from an exceptional community organization, Skate Like a Girl, that is incredibly supportive of students from first grade through high school.
Another problematic clothing exclusion is "Demonstration of gang association/affiliation." Below is the link to a Seattle Gang Territory map, showing gangs are in the Central District, West Seattle, and Southeast Seattle. These have historically been districts of color due to redlining and other socioeconomic factors keeping most BIPOC families out of North Seattle neighborhoods. Are the colors and designs of clothing in North Seattle seen as gang-related to the same degree as in neighborhoods with gang activity?
https://www.google.com/maps/d/viewer?mid=1dfBmlx5gigiw5pUTy_4K5v9UOCE&hl=en&usp=sharing
Disclaimer: The Seattle Gang Territory map gives a rough estimate of where certain gangs hang out and operate.
Are BIPOC teens more likely to be accused of any of these dress code violations? Ethnic bias, whether conscious or not, is part of decision-making by our school administrators. "Just as a hoodie sweatshirt is threatening on Trayvon Martin but disarmingly unassuming on Mark Zuckerberg, dreadlocks are a sign of delinquency when worn by a Black person but become an edgy fashion statement when worn by a willowy Caucasian fashion model," writes Professor Ford.
In my interview published April 11, 2020, TeamChild attorney Karen Pillar explains, "School discipline is one of the highest indicators of future court involvement… this is especially true for a young person of color." Bias in enforcing dress codes is another contributor to the school-to-prison pipeline, which needs to be stopped.
Next Blog Post:
Part 2 of Clothing + Ethnic Identity = Incitement to Riot + Charged for Murder
Innocent Youth Charged with Incitement to Riot and Murder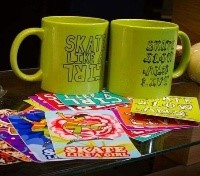 Feel Good Break: Watch what Skate Like a Girl does for youth in our communities (5 minutes). See joyous students learn life lessons along with skateboarding.