By Alice Doyel
Guest blogger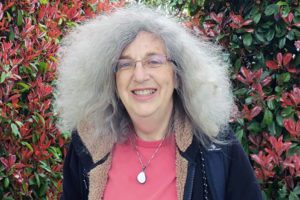 With 1.1 million students in Washington state, even a moderate percentage of students having school exclusions adds up to a multitude of lost education days. Approximately 13,600 Special Education students had at least one school exclusion.
Approximately 1,400 Special Education students had 10 or more days of exclusions in a single school year. Between school days lost and the alienation from school this causes, a semester of learning is lost for these vulnerable students.
I am the kinship caregiver of my 14-year-old grandson. He received five unwarranted school exclusions in one semester at his 1,100-student middle school. Exclusions were excessive at this middle school: 17 percent of the Special Education students received school exclusions, with 30 percent of these exclusions being 10 days or more. By comparison, 10 percent of the general education male students received school exclusions, 3.6 percent of female students, 15 percent of Black/African Americans, with Latinx getting 7 percent and "2 or more race" students getting 9 percent.
The Office of the Superintendent of Public Instruction (OSPI)'s Washington State Report Card reports on Washington state as a whole, for each school district, and for each school in each district. There is a wealth of information on many aspects of the Washington state school systems.
I spoke with Chris Williams, a Partner at Cedar Law PLLC. Cedar Law's practice encompasses all aspects of school law for public and private schools, including colleges. Their eight attorneys all have substantial experience in this field.
In my last blog entry, Chris addressed how and why school exclusions happen.
In this blog entry, Chris tells us how to fight these wrongful school exclusions.
Advocate to fully fund McCleary. Washington state must provide mandated funding for education. So many of the factors making it hard to prevent or even stop school exclusions are money-driven. It is cheaper to exclude students from school than to pay for supportive programs and appropriately-trained staff that can structure their time and keep them out of trouble in the first place.
Require administrators to report their school exclusions multiple times per year. Excessive and biased discipline practices will be apparent to all parents/guardians if these figures are sent to them on a periodic basis, ideally having these figures online on a real-time basis. Parents are willing to fight for their children's classmates. But before parents can fight, they need to know these problems exist!
Support parents challenging school exclusions for both informal and formal appeals. Some discipline is appealed informally, while some appeals feel more like small trials. There is a third level of appeal before a panel or school board in most districts. This can feel overwhelming to some families, but a little knowledge can make most people comfortable pushing back against an unjust school exclusion.
Distribute Factual Information
The Washington Office of the Superintendent of Public Instruction (OSPI) offers several resources:
The Washington State Governor's Office of the Education Ombuds is an excellent resource.
Wraparound programs create level knowledgeable support teams.
School PTSA and SpEd PTSA – Experienced parents can assist and train other parents in writing appeals.
Speak out when you see inequities in school exclusions. Race, disability, gender, sexual orientation, foster care, kinship families, homelessness, etc.
Utilize Legal Assistance
Hiring an attorney is an expensive option that only some people can afford.
Law firms do pro bono work as a portion of their practices, but this is limited.
You do not always need an attorney at your appeal hearing. You can ask attorneys questions and/or have them review your documents.
Having knowledge from an attorney can give parents/guardians the confidence they need to stand up to school administrators who try to intimidate them.
Try these and other community resources quickly: You only have 3 days to request an informal meeting with the Principal. After that meeting, you only have 5 days to request an appeal hearing. Taking any longer leaves the school exclusion on the student's permanent record.
Fight administrative retaliation. If a family is retaliated against when they fight school exclusion, there is a course of action. My grandson received five unwarranted exclusions. By the third, it was clear the administrator wanted to beat us. By the fifth exclusion, the administrator was strongly rebuked by the administrative judge for inappropriate claims and incorrect legal procedures. The system put no consequences on the administrator. In fact, the administrator threatened my grandson with more exclusions.
Chris implores us to become familiar with our school board policies and procedures. A parent/guardian who is retaliated against can file a complaint against the administrator. Chris states that this is a human resources issue. The human resource department is where the complaint should be filed.
All Districts must have policies that address Harassment, Intimidation, Bullying, Discrimination, and general complaints regarding school staff. Use the school board policies to insist that the District looks into bad situations and does something to fix them. The law encourages early resolutions of this type of dispute at the District level.
Chris recommends parents get reimbursed for their attorney costs if they overturn a school exclusion. This is in line with legal practices in civil lawsuits.
School districts have in-house attorneys, while families hiring an attorney usually pay legal fees. If a family brings in an attorney, the school will bring in a staff attorney.
If this reimbursement policy were created, it could improve the circumstances for families challenging school exclusions. Their legal costs would be covered if they overturn the unwarranted school exclusions, which would provide an incentive for Principals to slow down and make sure they are "getting it right" before deciding to exclude a child.
Dream scenario: Somewhat related, but an interesting idea that might allow for more time and resources for children is year-round school without increasing the number of days children have to attend. Something like school would run four weeks on and two weeks off all year. This would provide teachers time without direct pressure from their work and reduce burnout. Students could use the regular time off to catch up with schoolwork. Students would have free intermittent time for their personal lives. If a District divided up its schools in clusters, it could reduce the number of buses and janitorial staff by always having one cluster "off" so that staff could rotate over to the other schools. Out-of-school summer activity programs could also then plan on running year-round instead of gearing up for summer hiring every year. Read more here.
Take away the stigma of school exclusions. Kids make mistakes. Learning by making mistakes is a basic tenent of growing up. Many kids may not fit what the school takes as its "standard." This standard is often White, able-bodied, emotionally healthy, two parent families, middle income, compliant. Not fitting this "standard" does not make our children "bad." Our discipline code should make sure it does not send that message.
Schools may label our kids as troublemakers. We should not follow their lead. We should fight for our children. Given positive supports, kindness, and honesty at school, we know our children can grow up to achieve good lives.