By Alice Doyel
Guest blogger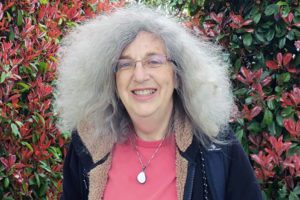 Many students who require special education services are fearful at school, anxious they may get suspended or worse. "Feeling like they are always on the edge of being blamed for things that weren't their fault."[1]
Most parents are uncertain about what to do. Will fighting the school for their children's rights make the student's situation even worse?
A suspension is far more than lost school days. The Washington State Office of the Superintendent of Public Instruction (OSPI) tells us that an initial suspension leads to more suspensions, to lower attendance, to lack of school engagement, to course failure, to not graduating on time or not graduating at all, and to the juvenile court system.
I spoke with Chris Williams, a Partner at Cedar Law PLLC. Cedar Law's practice encompasses all aspects of school law for public and private schools, including colleges. Their eight attorneys all have substantial experience in this field.
This blog entry informs us about how and why school exclusions happen.
My next blog entry addresses what can be done to fight these school exclusions.
School exclusions include being sent out of class, suspensions, emergency expulsions, and being permanently dismissed from a school. They occur even in early childhood learning, they are frequent in middle school, and by high school they are accompanied by high dropout rates.
Chris addresses these issues in reference to a large public school system. School exclusions happen in school systems of all sizes in Washington state. The mechanics of how they occur and are handled may be different in smaller school system.
Chris discusses the conflicting factors that principals face when balancing the goal of keeping students in school versus management of student behavior in their school. Many variables can underlie each principals' approach, including but not limited to:
Attitudes toward students of color, labeling them as "bad." Seeing students' actions not conforming to a White-dominated model of behavior. This can occur regardless of the race or ethnicity of the principal.
Students who receive special education services being excluded from classes even when the behavior is related to their disabilities. Though this should be taken into consideration for any school exclusion, it is often ignored.
Personal philosophy regarding punishment has a broad range. Punitive practices established in a school or school system can die hard. Teachers and principals who may be burned out or stuck in their ways will not always change their practices, despite what is mandated by state laws.
Even when there is willingness to change from school exclusions to supportive actions for the students, resources are limited. It takes personnel, space, and time to support a student to improve behaviors. It takes much less effort to suspend that student.
Most school districts do not have a classic management style and hierarchy. There is no CEO giving orders that flow down the chain of command. Therefore, information can flow from different district staff and departments to each school from a number of different sources, each having their own agenda.
In the large school district that we discussed in this interview, the superintendent can recommend and work toward positive discipline and behavior goals, but may not have the actual capacity to implement change at every location.
School district school boards can vote on resolutions, but they are generally not empowered to make them happen.
This school district has multiple unions for school employees. Principals and administrators are in a different union than teachers, and then there is transportation, security, maintenance, etc., each with their own needs and perspectives. Including them in changes is necessary and takes time.
A principal has to respond to many kinds of constituencies. PTSA could ask for strict behavior controls thus encouraging school exclusions, or they could fight against excessive school exclusions. Staff may feel overwhelmed by high-needs students, asking for both more resources and more exclusions.
Principals are hampered in their response to any constituency due to resource shortages imposed on them from their district and the state.
Sometimes the human resources department has the most control over school administrators and teachers, not the superintendent's office or lower-level direct supervisors. (This shocked me!)
Schools in a district may run independently of one another, each school having its own established history and culture. These are hard aspects to change, and impossible if there is no leadership.
Schools whose leaders are dedicated to change can obtain and successfully use the district recommendations, plans, materials, and other resources. These schools lead the way by showing that support of each student means safer, more effective schools for all of their students (this will be the subject of a future blog).
Parents want the best for their children. Parents want their children to have positive educational experiences that will lead to successful adult lives. In order to fight back against these school exclusions, parents need to feel empowered. They need to feel that fighting the school system will not further harm their children.
Chris explained that there are cultural issues at play. At one end of the spectrum are wealthy parents who may have an enhanced sense of entitlement. They fight fights no one else would fight. At the other end, there are many families who will never put their necks out to fight the system because they are worried things will get even worse for their children. Their children are getting suspended or worse. They are not getting the supportive services their children need.
Part two of my interview with Chris Williams will discuss how we can fight for our children getting unwarranted school exclusions. We will discuss what parents can do when a principal retaliates against our children. We can advocate creating an even playing field for families who stand up for the rights of their children against the school system, who fight for their children to stay in school and be educated, who do not want to see any child slide down the school to juvenile court system pipeline.
[1] "We Dare Say Love," a book co-edited by Na'ilah Suad Nasir, the president of the Spencer Foundation; Jarvis Givens, an assistant professor at the Harvard Graduate School of Education, and Christopher P. Chatmon, the deputy equity director for Oakland schools,