By Alice Doyel
Guest blogger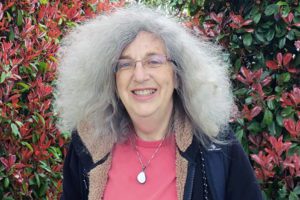 As a kinship caregiver, l have numerous challenges raising my 14-year-old grandson. Our school system is continuously one of those challenges. And now we live in the most challenging time in our lives.
I know that you will have your own version of family and school challenges. Perhaps the following letter can help you advocate for your children. I drafted an email, then I passed it by my attorney, Lara Hruska, for approval. I sent it to school administrators, teachers, and the district's special education specialist. The only response was that the district did not have a plan for remote IEP meetings. However, this letter gives me a paper trail once contact resumes. ____________________________________________________________________
We could not meet in person for the previously planned March 26 IEP meeting. Can we meet via the Internet, Zoom or a similar meeting vehicle at some time in the next couple of weeks? The U.S. Department of Education Civil Rights Division states: "IEP Teams are not required to meet in person while schools are closed. If an evaluation of a student with a disability requires a face-to-face assessment or observation, the evaluation would need to be delayed until school reopens. Evaluations and re-evaluations that do not require face-to-face assessments or observations may take place while schools are closed, so long as a student's parent or legal guardian consents."
I cannot state strongly enough our personal family vulnerability at this time. We have no other family member who can help us. TJ's Aunt Kim, my daughter, who lives in Seattle has significant health issues that make her vulnerable to COVID-19. We have extremely limited contact. We are fortunate to have a neighbor shop for us and provide some other supports like home repairs.
Our primary goals are my physical health and TJ's mental health. My health is of grave importance since if I die, TJ will be returned to his abusers. This could possibly mean TJ's death as well as mine. It will definitely end any quality of life for him. It likely could reverse all the progress TJ has made through his years living with me.
I am highly at risk if I get the C-Virus, being 75 years old, having an autoimmune disorder, had cancer within the last two years, and am at risk for recurrent or new cancers. Managing my health takes 30 or more hours each week even in the best of times. If I get the C-virus and ICU beds are triaged, I will not receive that life-saving level of care. I am very stressed about the possibility of TJ not remaining safe if I die. TJ is also stressed about my health, both for my sake and for his own. TJ's RAD/PTSD triggered multiple times, far beyond his normal.
At this point, I am living as healthy a life as possible. TJ is gradually making progress in getting his life and emotional balance in order. These are our areas of focus.
Regarding education, we are focusing on the list of Social and Emotional Goals, plus Resiliency. We are doing this with my modeling healthy behaviors to the best of my ability in these stressful times, using well-thought-out reconciliations to problems caused by either of us, having open discussions – listening to both sides, and TJ coming up with his own answers and actions. We work on critical thinking skills, using the scientific method as our basis. TJ will need these skills, regardless of my health outcome. He will need them even more if he is returned to his abusers. These skills may allow TJ to stay alive while living with his abusers until he is 18 years old and can go out on his own.
TJ reads and/or listens to books every day. He does his own self-learning, which is always a part of his life. TJ does limited amounts of make-up and assigned work each day. TJ is lifting weights for indoor exercise. We installed a punching bag for emotional relief and additional exercise. I have not let TJ go to the park since he stopped going to school, as he would be congregating with other teenagers who may carry the virus.
One item in which neither TJ nor I am comfortable is the assignment of daily tracking of the Coronavirus. It would be easy, as I received the digital New York Times, which posts daily. However, I never view the daily COVID-19 tracker because I am stressed to the gills. National reporting on kinship caregiving reports that this anxiety reaction to Coronavirus statistics is common among teens in our care.
OSPI asks school districts to "Establish plans to reach special populations of students, including students with disabilities, English learners, migrant students, those who are medically fragile, and students experiencing homelessness." What has been done in this regard in our district? How and when will these plans positively affect TJ? I do not have the visual acuity, short-term memory, energy, or cognitive knowledge of current teaching materials and methods to be of much help to TJ.
All of the kinship caregivers with teenagers to whom I have spoken find taking on the role of Special Education teacher is overwhelming and even counterproductive to living in these stress-filled times. All of our students in kinship care have challenges with learning and/or with their mental health. Our main focus is to keep our grandchildren feeling safe and secure.
A final reason that it is hard for TJ to work at home comes from his lack of attachment to school. This is caused by two unwarranted emergency exclusions and at least six unwarranted suspensions in 2-1/2 years of middle school. I think of it as The School System that Cried Wolf. Each time that TJ was sent away from school without just cause, his attachment to school decreased. Now that there is a real reason to not be in school, it is hard for him to take it seriously and care about school. After all, the school system did not care about TJ being in school during all of those unwarranted exclusions, and during the half-semester when he could attend, he was too fearful of the unwarranted punitive actions to attend.