By Alice Doyel
Volunteer blogger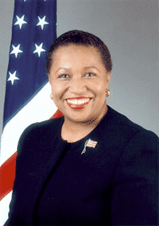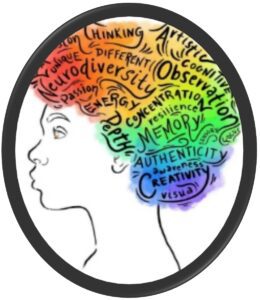 "Defining myself, as opposed to being defined by others, is one of the most difficult challenges I face."
Carol Moseley-Braun, politician and lawyer
Moseley Braun was the first African American woman elected to the U.S. Senate, the first African American U.S. Senator from the Democratic Party, the first woman to defeat an incumbent U.S. Senator in an election, and the first female U.S. Senator from Illinois.
There are Best Practices for Listening to Parents of Black Infants, Preschoolers, and Students from Kindergarten through Adolescence.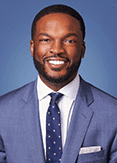 Kevin M. Simon, MD, is the inaugural Chief Behavioral Health Officer for the Boston Public Health Commission, an Assistant in Psychiatry at Boston Children's Hospital, and an Instructor in Psychiatry at Harvard Medical School. He received a fellowship with The Commonwealth Fund Fellowship in Minority Health Policy at Harvard University (2021-2023). Dr. Simon practices as a Child & Adolescent Addiction Psychiatrist caring for youth and families through the Adolescent Substance Use & Addiction Program (ASAP) at Boston Children's Hospital. As a researcher, he is the recipient of the National Institute of Drug Abuse – American Academy of Child & Adolescent Psychiatry (AACAP) Physician Scientist Program in Substance Use K-12 Career Development Award for work focused on the intersections of substance use, mental health, and justice involvement.
Daughters' Keeper — The Care and Treatment of Black Girls in America
New England Journal of Medicine (June 2, 2022) I recommend reading the full article. (5 min.)
Dr. Simon writes from his professional knowledge, from his medical experience, and from his heart as the father of an African American daughter. The following are highlights of this article:
Although media, advocacy, and academic efforts have drawn attention to intolerable abuses of Black boys, we often fail to acknowledge the experiences of their female counterparts.
I have avoided writing about my little girl for nearly 4 years. I am continually learning about being her dad. Having engaged with many girls of a similar hue who carry pain and burdens beyond their years, I know that each of them, too, is someone's little girl. Their futures can be filled with opportunities for unencumbered discovery, growth, and learning, if they're given space to be themselves. I write now to recognize their curiosity, freedom to be children, and experiences of maturation, hopeful that the same recognition will be afforded to my daughter.
Our culture teaches us to assume that Black girls can "handle it." However, we frequently mistake their resilience for the absence of harm. We miss opportunities to validate their experiences. Moreover, one can be resilient and nevertheless have post-traumatic stress disorder (PTSD).
Black girls are harmed by the intersection of racism and sexism. These "isms" manifest in biases, stereotypes, and practices that render Black girls vulnerable to abuse, dehumanization, and death. Our silence about Black girls has clinical consequences throughout their life span.
The actual and perceived experiences of Black girls and women involve navigating spaces where their needs are often not addressed; meanwhile, we tend to overlook how well they do so against the odds.
When I interview Black girls and their parents, I hear common themes — experiences in which normal emotions are caricatured, classic symptoms overlooked, and their voices ignored.
Dr. Simon Provides Us with Two Examples of the Proper Method to Diagnosis and Treat Black Girls
Early School Years: This girl was affable when not being teased or annoying her siblings. Her father said, "She's not well understood". He questioned whether the school environment did more harm than good. The girl said she liked learning; having seen her report cards and academic test results, I agreed.
Assessment: An 8-year-old Black girl with Autism Spectrum Disorder (ASD), exhibiting signs of ASD in school. When I spoke with her parents, they described her as more rigid and sensitive than her sisters — characterizations in keeping with her diagnosis of autism spectrum disorder (ASD) level 1, without intellectual impairment.
Plan: Acknowledge severe disparities within our mental health care system. Validate the father's observation that his daughter is misunderstood at school. Share the evidence that a disproportionate number of girls of color are subject to disciplinary actions in elementary school. Encourage positive parenting strategies such as praising of positive behaviors. Coordinate a clinician–educator–parent team meeting to discuss developing a 504 plan.
Teenage Years: A "hot-tempered" 16-year-old Black girl admitted for suicidal ideation with plan and intent. I recognized signs of emotional trauma, bilateral abrasions on her arms' medial and lateral eminences — nonsuicidal self-injurious wounds, too numerous to count.
Assessment: An appropriately guarded 14-year-old Black girl with a history of unspecified trauma- and stressor-related disorder and self-harm.
Plan: Remind the staff that she is 14, not 16. Black girls are regularly adultified owing to historical biases that strip these girls of childhood freedoms and dangerously blend girlhood and womanhood. Inquire more about the girl's suicidal thoughts. Suicide rates among Black adolescents have been increasing dramatically for more than a decade, the sharpest rise occurring among Black girls. Enhance the use of psychosocial interventions by and for the patient; suggest that she listen to music or write a few sentences when her emotions rise (a technique drawn from cognitive behavioral therapy). For those who cut, having one less layer of skin than others means feeling all our world offers, beautiful and abject. That missing layer can be replaced with language and therapy if it's done thoughtfully.
One practice, however, can help us ameliorate its effects, and even I must be mindful of it when engaging my little Black girl — that practice being empathy.
Addressing the conditions Black girls and young women face and protecting their freedom to be themselves requires fundamentally changing the relationships with patriarchal institutions — from education to health care to the justice system — that reinforce their negative experiences.
"I'm Every Woman" Sung by Whitney Houston
 https://youtu.be/H7_sqdkaAfo?list=RDH7_sqdkaAfo (4 min, 45 sec)
78,015,603 views, Nov 14, 2009
Whitney Houston began singing in church as a child and became a background vocalist while in high school. She was one of the first black women to appear on the cover of Seventeen after becoming a teen model in 1981. Houston signed to the Arista Records label at age 19. Houston is one of the bestselling music artists of all time, with sales of over 200 million records worldwide. She is the only artist to have had seven consecutive number-one singles on the Billboard Hot 100.
Next Blog Post:
Steps People in Healthcare, Education, and the Legal System Must Take to Be Anti-Racist
Lyrics for I'm Every Woman
Whatever you want, whatever you need
Anything you want done baby, I'll do it naturally
'Cause I'm every woman
It's all in me, it's all in me
I'm every woman
It's all in me
Anything you want done baby
I do it naturally
I'm every woman
It's all in me
I can read your thoughts right now
Every one from A to Z
I can cast a spell of secrets you can tell
Mix a special brew, put fire inside of you
Anytime you feel danger or fear
Then instantly I will appear, 'cause
I'm every woman
It's all in me
Anything you want done baby
I do it naturally
Oh, I can sense your needs like rain onto the seeds
I can make a rhyme of confusion in your mind
And when it comes down to some good old fashioned love
I got it, I got it, I got it, got it, baby, baby
I'm every woman
It's all in me
Anything you want done baby
I do it naturally
I'm every woman
It's all in me
I can read your thoughts right now
Every one from A to Z
I ain't braggin', 'cause I'm the one
Just ask me, ooh, and it shall be done
And don't bother to compare
I've got it, I've got it, got it got it, got it
I'm every woman
I'm every woman
I'm every woman