By Alice Doyel
Volunteer blogger
This is the beginning of a series on Autism and African American Students. The stories are beautifully written by African American mothers. It will be both worthwhile and pleasurable reading these stories.
"You wanna fly, you got to give up the shit that weighs you down"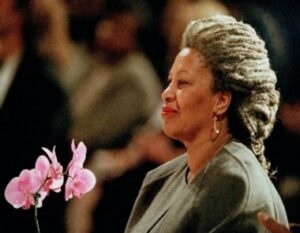 Song of Solomon by Toni Morrison
"Nobel laureate in literature whose best-selling work explored black identity in America — and in particular the often-crushing experience of black women — through luminous, incantatory prose resembling that of no other writer in English, died in the Bronx. She was 88." Obituary and Life History of Toni Morrison  New York Times (08/06/2019) Click on the above link for a beautiful story and great photography of Toni Morrison's life and career.
For Black Kids, Autism Caught Late in the Game By Steven Reinberg, HealthDay Reporter, August 2020
It takes close to three years for a Black preschooler with autism to get a definitive diagnosis, a new U.S. study finds. That delay means that young Black Americans miss out on early intensive treatment that is essential to help children with autism be better able to deal with school and social life, the researchers said.
"It's not the parents who are delaying diagnosis, it's the system," said researcher Dr. Daniel Geschwind, Director of the Center for Autism Research & Treatment and professor of neurology at the University of California, Los Angeles. Parents in this study recognized early that something was wrong with their child and tried to get help. Most parents had insurance that would have paid for diagnosis and treatment. Despite this, roughly 40% of the parents saw multiple providers before getting a diagnosis.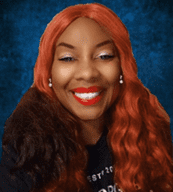 Autistic While Black – How Autism Amplifies Stereotypes By Catina Burkett, January 2020 published in Spectrum – Viewpoint (Click – PgDn)  Ms. Burkett has worked as a licensed social worker and approved clinical supervisor in two states.
*I highly recommend reading this beautifully written essay in its entirely, a 3.5-minute read.
As a black woman living in the United States, I am always mindful of what others think about me, and the assumptions they may make. As a black woman with autism, I am especially aware that colleagues often see me as an 'angry black woman,' even though my thoughts and behaviors are the opposite of this stereotype. Such cultural stereotypes make it particularly dangerous to be 'autistic while black.'
In the workplace, I am often criticized for the way I carry myself. I am told that my calm, relaxed energy comes off as superior and naive, and that my assertiveness looks like aggression. When I ask exactly what aggressive behavior I need to tone down, however, I am told I am doing nothing wrong.
Many people with autism can also appear obstinate or are slow to react in new situations. When I am inflexible, I am sometimes called unfriendly, insubordinate, lazy, aggressive, or uncontrollable. When I need to process a situation before I respond to it, some describe my quietness as a ticking bomb that may go off at any time.
Because of my autism, I cannot readily change my behavior. For example, I find it impossible to 'code switch,' or change the tone of my voice and mannerisms to fit in with different people.
Within the black community too, many people have tried to hold me to their idea of how I should behave as a black woman. Other black employees speak to me in a familiar manner, as if we already have a connection. Their ability to code switch is amazing. But the thought of putting on a show like that every day overwhelms me. Most of the time, my energy level does not match theirs.
These differences cause me significant problems with other black women in particular. They do not relate to me, and as a result, I experience isolation and sabotage. People reason that black women look out for one another, but that has not been my experience.
The doctor who diagnosed me told me not to tell people I have autism because no one would want to work with me. When I told colleagues that I recognize I have autism traits, they instinctively rejected the idea. "You're just going through something," they said.
To dispel harmful stereotypes, researchers must include and track autistic black people. For adult black women with autism to get programs and services that address our needs, researchers must acknowledge that we exist.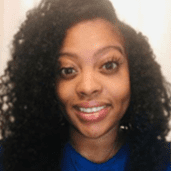 Kristian's Story: A parent 'knows when something is not right',
by DeVoshia Martin, January 2022, published by EdNC. Martin is a Ph.D. student in the Teacher Education and Learning Sciences: Educational Equity program at North Carolina State University. Martin is also a master's level clinician, a licensed K-12 special education general curriculum teacher, and a licensed K-6 elementary education teacher with almost a decade of teaching experience.
One family impacted by provider dismissal and delayed diagnosis is that of Krystal Lee's, a Black single mother of five children. She experienced an almost three-year delay before an autism diagnosis was received for her son, Kristian. "When Kristian was about four months old, I noticed he was responding differently than his twin. When I expressed my concerns to doctors, they disregarded everything I said. 'There's nothing wrong with him. People have different times of when they learn different things… You can't expect one child to be just like the other children.' And I kept saying, 'I understand what you are saying… but at the same time, I know when something is not right with my child. I know.'"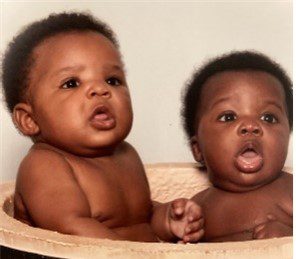 Kristian's autism diagnosis and access to services did not come until Krystal received help from professionals at Kristian's daycare center when he was about 3 years old. "What really jumpstarted the services was a speech therapist who was at the daycare for another child. She made the recommendation," Krystal said. "It took a white woman to get the ball rolling for my son. It took her voice instead of mine, when I am his mother. But…I am just grateful that we are at the place we are now."
Currently, Kristian is 10 years old and has been receiving treatment, special education services, and related services for his autism since preschool. With his accommodations, services, and support, Kristian is performing well in school and is flourishing.
Many Black parents share Krystal's frustrations. Some Black children experience delays in autism diagnosis well into grade school age, putting treatment further behind and adding stress to their families.
Changes to the systems are warranted. Significant changes are absolutely necessary!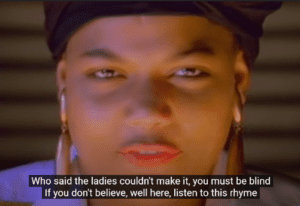 "Ladies First", Sung by Queen Latifah at Age 18, 1989
https://www.youtube.com/watch?v=8Qimg_q7LbQ  (3 min, 57 sec)
Queen Latifah's career started with her debut album "All Hail the Queen," featuring the formidable feminist anthem "Ladies First."
In her autobiography, Ladies First, Queen Latifah tells her story of being a young woman, making tough decisions and terrible mistakes before she was old enough to drive. Depression descended on her after her brother's early death. She found sustaining love in God when she felt the world was trying to break her. Ladies First is about being confident and sensual in a big, strong body, about blocking out the junk to let in the good.
Next Blog Post:
People in Healthcare, Education, and the Legal System Must Listen Carefully and Respond Appropriately to the Needs of Black Girls
Lyrics for "Ladies First"
The ladies will kick it the rhyme that is wicked
Those that don't know how to be pros get evicted
A woman can bear you break you take you
Now it's time to rhyme can you relate to
A sister dope enough to make you holler and scream
Ayo let me take it from here Queen
Excuse me but I think I'm about do
To get into precisely what I am about to do
I'm conversating to the folks that have no whatsoever clue
So listen very carefully as I break it down for you
Merrily merrily merrily merrily hyper happy overjoyed
Pleased with all the beats and rhymes my sisters have employed
Slick and smooth throwing down the sound totally a yes
Let me state the position: Ladies first, yes? (Yes)
Believe me when I say being a woman is great, you see
I know all the fellas out there will agree with me
Not for being one but for being with one
Because when it's time for loving it's the woman that gets some
Strong, stepping, strutting, moving on
Rhyming, cutting, and not forgetting
We are the ones that give birth
To the new generation of prophets because it's Ladies First
I break into a lyrical freestyle
Grab the mic, look into the crowd and see smiles
Cause they see a woman standing up on her own two
Sloppy slouching is something I won't do
Some think that we can't flow (can't flow)
Stereotypes, they got to go (got to go)
I'm a mess around and flip the scene into reverse
(With what?) With a little touch of "Ladies First"
Who said the ladies couldn't make it, you must be blind
If you don't believe, well here, listen to this rhyme
Ladies first, there's no time to rehearse
I'm divine and my mind expands throughout the universe
A female rapper with the message to send the
Queen Latifah is a perfect specimen
My sister, can I get some?
Sure, Monie Love, grab the mic and get dumb
Yo, praise me not for simply being what I am
Born in L-O-N-D-O-N and sound American
You dig exactly where I'm coming from
You want righteous rhyming, Imma give you some
To enable you to aid yourself and get paid
And the material that has no meaning I wish to slay
Pay me every bit of your attention
Like mother, like daughter, I would also like to mention
I wish for you to bring me to, bring me to the rhythm
Of which is now systematically given
Desperately stressing I'm the daughter of a sister
Who's the mother of a brother who's the brother of another
Plus one more, all four
Have a job to do, we doing it
Respect due, to the mother who's the root of it
And next up is me, the M-O-N-I-E L-O-V-E
And I'm first cause I'm a L-A-D-I-E
Contact and in fact, the style, it gets harder
Cooling on the scene with my European partner
Laying down track after track, waiting for the climax
When I get there, that's when I tax
The next man, or the next woman
It doesn't make a difference, keep the competition coming
And I'll recite the chapter in verse
The title of this recital is "Ladies First"