By Alice Doyel
Guest blogger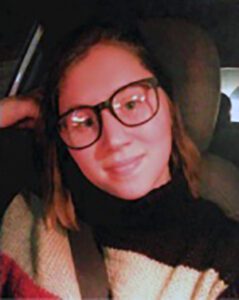 Part Three of a Four-Part Series on Dyslexia
Olivia's Own Path Through King County Schools:
Fighting for Special Education Services for Dyslexia
In my last blog post, Olivia Handman informed us about the findings and recommendations in her Master of Arts thesis on accessibility of special education services in King County.
Olivia's thesis has a personal connection to her life as she has a dyslexia diagnosis.
Below, Olivia tells the story of her experiences, both good and bad, while acquiring her primary and secondary education in King County schools. Olivia and her family found that dyslexia often is not readily accepted as an educational learning barrier for a bright, capable student.
---
I was eight years old when I was diagnosed with dyslexia. I came from a middle-income white family. In that sense, it was somewhat easier for me. I had more privileges. We were able to afford a private neuropsychologist. It was expensive, but we could still afford it.
I could not read pretty much anything, and I was intelligent, so people saw my dyslexia. My mom was funny though. She got my eyes and my ears tested before doing dyslexia testing. She said, "I don't want it to be dyslexia." She did not want me to have to struggle through life.
I have struggled because of my dyslexia. But it has definitely made me who I am. I do not regret it. I would not change it. This is who I am because of dyslexia.
We went to a well-known private neuropsychologist, Elizabeth Smith, for my dyslexia evaluation. I remember being in a really large skyscraper building. I remember thinking about how that big building was funny. I remember it took a few days to get tested. Then it was pretty obvious that I had dyslexia.
I remember the neuropsychologist told my parents that I see the world differently. I still do not really know what that means, because that is referring to dyslexia but also to other aspects of my world.
I went to North Beach Elementary School. I was fine. However, I had a private tutor. I had a private tutor pretty much my whole life up until I went for my bachelor's degree.
I would not have gotten through school without Karen, my tutor, because the school did okay in some ways, but they did not in others. For example, I got put back into a fourth-grade math class when I was in the fifth grade. It did not help me grow, but at the same time, I could not do the fifth-grade math. It was not the right decision to put me back in the fourth-grade math because I still went to sixth grade the following school year. I was not prepared for math in sixth grade at all. It would have probably made more sense to hold me back in fourth grade a year, although I would have hated that.
I got caught up with reading relatively quickly. During sixth grade, I was reading at a normal level. Math was still really difficult. It was the hardest thing for me to do. I still do not like it. Technically, I believe dyscalculia falls under the general dyslexia umbrella. I never got diagnosed with dyscalculia, but it is pretty clear that I have it.
I went to a private Montessori middle school. That worked out well because they were very accommodating. I got my own private math teacher, who worked one on one with me the whole time. So it was easy in that sense, it was calming.
Then I went to a great Seattle Public School, Nathan Hale High School. They do an amazing job at Nathan Hale for students with IEPs. They have excellent programs for students with intellectual disabilities as well as supporting students like me.
Nathan Hale has classes that you take if you have an IEP. You get rid of one of your electives to take these classes. They were called "focus" classes. The classes still exist with a different name now. I would go for one period a day. I loved having the class toward the end of the school day because I would do all of my homework from the rest of the day. You had a teacher there to assist you whenever you required help. I never had to do homework at home.
At Nathan Hale, it was easy to deal with all of the teachers. Their commitment to student success is strong. They want students to succeed, and they make sure that happens. There are a lot of teachers, even if they were not your IEP teacher, who would provide you with mentorship. These teachers were going to be there for you, and they would help you out if you needed it. It was an excellent environment. I do not think I would have done as well if I did not go to Nathan Hale.
I chose Nathan Hale because it seemed like a school where I could do what I needed to succeed. I was right because the teachers are amazing. My freshman year "focus" teacher is now the person who identifies incoming freshmen who have disabilities that affect their education. She says that Nathan Hale ends up finding many students who never had services for their education-related disabilities. Nathan Hale tests the students who they suspect need supports. They identify them in high school because they have not previously had an IEP or 504 Plan. The Nathan Hale teachers and staff try to make sure that they find students requiring educational supports and do a good job for them.
---
Because Olivia's family was able to get a private neuropsychological evaluation, she was not stymied as often happens with students whose families do not have the financial wherewithal for a private assessment. Olivia's family was able to send her to a private middle school, the school years when many students with disabilities flounder. She also had private tutoring throughout her education. The one place that Seattle Public Schools shined was Nathan Hale High School. Not only did they help Olivia succeed, but they sought out students who were passed over for IEP and 504 Plan services in earlier grades. Hopefully, more public schools will model themselves after successful approaches like Nathan Hale produced and followed when Olivia attended there.
Two Quick Reads and A Short Video on Dyslexia from the Washington state Office of the Superintendent of Public Instruction (OSPI) Dyslexia and Literacy Screening Tools webpages